Cool Breeze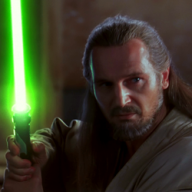 Posts: 2372
Joined: 9/11/2011
From: The Internet

quote:

ORIGINAL: Ref




quote:

ORIGINAL: Dannybohy




quote:

ORIGINAL: Ref




quote:

ORIGINAL: Dannybohy

Interesting that they do not deem their horrendous version of Superman good enough to have his own sequel without a Major Character like Batman in on it!. What happened?.

The sooner DC kick Snyder,Goyer and Nolan to the curb the better....




Danny, Danny, Danny - the Easter Eggs were well and truly scattered throughout MoS regarding Bats. And like many have stated, it's a Supes sequel that will feature Bats. And lets look at the Marvel's Avengers (minus Iron Man). The rest of the Avenger characters only had one stand alone film before they assembled, and then they went onto their 'stand alone' sequels. DC are not really doing anything out of the ordinary with MoS2.




They made a pretty bold statement with the joint logo if its just 'Featuring' Batman.




Not really, as it's a Superman sequel. Ergo, Supes will be the main character of the film with Batman featuring.




Also the fact that Lois, Perry, and Ma Kent are all back suggest it really is a Supes film.



_____________________________

'' Iv played Oskar Schindler, Michael Collins, Rob Roy Mcgregor, even ZEUS for gods sake! No one is going to believe me to be a green grocer! ''