Cool Breeze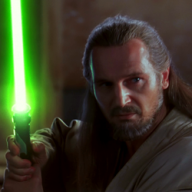 Posts: 2162
Joined: 9/11/2011
From: The Internet

quote:

ORIGINAL: Ref




quote:

ORIGINAL: Darth Marenghi




quote:

ORIGINAL: Cool Breeze

I dont get the big deal about Kal killing Zod in MOS.Its pretty obvious that he had no choice and that fight was only going to end with either him or Zod dead.




It's the equivalent of having Batman brandish a revolver and shoot the Joker in the head - an absolutely chronic error and a total misunderstanding of the character from Snyder.






Need to add here though that whilst Batman does not kill, Superman (on occasion) has. So not really out of character.



Technically Batman breaks his no killing rule during the climax of TDKR.While piloting the Bat, he stikes Talias Truck with missiles, the driver is killed on impact and Talia dies as a result of her injuries sustained in the crash.

Like Superman in MOS though, this is justifiable as the lives of many innocent citizens were at stake.Its not like he stuffed a bomb down a circus goons pants with an evil grin on his face and blew the guy up


< Message edited by Cool Breeze -- 1/10/2013 7:55:33 PM >

_____________________________

'' Iv played Oskar Schindler, Michael Collins, Rob Roy Mcgregor, even ZEUS for gods sake! No one is going to believe me to be a green grocer! ''