Cool Breeze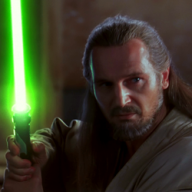 Posts: 2162
Joined: 9/11/2011
From: The Internet

quote:

ORIGINAL: Mister Coe

OK, this is something I posted before, can't remember if it was on this forum or another one, so 'stop me if you've heard this one before' as The Smiths once said, but here we go.

HIGHLANDER.  But not as a movie (and certainly not one with Ryan Reynolds, as was once mooted and thankfully fell apart...), as a GAME OF THRONES-type HBO show. Ten or so episodes per year so we can really get to grips with the whole Connor McCloud character and his adventures, jumping back and forth through time-periods with interweaving storylines and a great cast of characters...

And it should be really full-on and hardcore, full of blood and nudity and fucking...

I would deffo watch this show. 



There was already a very decent tv series of Highlander starring Adrian Paul as Connors brother Duncan.

Id be up for a big budget Highlander reboot feature film but for gods sake get someone who is actually scottish to play Connor.Thank god the version with Ryan '' Franchise killer '' Reynolds fell through!



_____________________________

'' Iv played Oskar Schindler, Michael Collins, Rob Roy Mcgregor, even ZEUS for gods sake! No one is going to believe me to be a green grocer! ''