Cool Breeze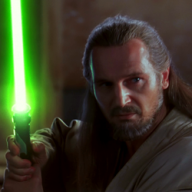 Posts: 2372
Joined: 9/11/2011
From: The Internet

quote:

ORIGINAL: dseys




quote:

ORIGINAL: Cool Breeze



quote:

ORIGINAL: luccewada

Iron Man 3, STID, Man of Steel.
I feel like we're not going to see any five-star reviews of major films this Summer, except maybe Elysium or World's End!
STID should have gotten 5, in my opinion!




They were going to give Man Of Steel 5 stars, but apparently Superman doesnt hide in the bushes outside her house, use his x ray vision to spy on her, and sneak into her childs bedroom without her knowing.





Hahahaha! You made me laugh. I thought Man Of Steel would be the 5-star blockbuster of this summer. Maybe, if it has a HUGE success, they'll add another star, just like they did for The Avengers or Skyfall.

Oh and Wolverine, hum, it looks more like a 3-star thing.

The big mystery here is The Lone Ranger. Remember, no one expected the 1st Pirates and it got 5 star!




Yeah they tend to add an extra star later on if a film makes a billion dollars.


_____________________________

'' Iv played Oskar Schindler, Michael Collins, Rob Roy Mcgregor, even ZEUS for gods sake! No one is going to believe me to be a green grocer! ''