Cool Breeze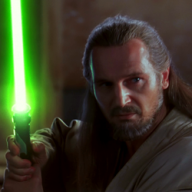 Posts: 2162
Joined: 9/11/2011
From: The Internet

quote:

ORIGINAL: ChudMonkey




quote:

ORIGINAL: DancingClown



quote:

ORIGINAL: ChudMonkey

If you disagree so wholeheartedly with what this thread is about then why bother coming on here and leaving so many pedantic statements on the nature on what overrated means?



I think it's important, pedantic or not, as the thread is specifically about films that are apparently overrated, a word to which enough importance has been attributed for it to have its own thread, even though it's just another list of recent films that people don't like. To suggest that contributors are going beyond that somehow is disingenuous. It's just the same old shit that belongs in the Unpopular Opinion thread, a thread which has more in common with the notion of a supposedly overrated film because it invites the poster to express a view that might contradict so-called mass opinion. The word overrated belongs in there because it's a base and simple-minded criticism. Keep it there. Why make a seperate thread that just recycles the same shit under the pretence of a differently worded banner?




You see that is where my opinion of what this thread is about differs from the opinions of folks who keep coming on here and criticising posters for calling films overrated.

The Unpopular Opinion thread is where I would post about films that I might think are good or bad that contradicts the popular opinion of the public, critics and the movie industry in general. So for instance, I would be able to post that I think The Lord Of The Rings is an awful set of films in that thread but would not post it in this thread.....
Why Not?
Well, I may hate Lord Of The Rings Trilogy but I am under no illusion that they will ever be seen as "duds" - my opinion of the films will never become the popular opinion...hence it is relevant for me to post that opinion in the unpopular opinion thread.

With films like The Impossible or Zero Dark Thirty my opinion is still that they are awful films and it is my belief that in the fullness of time others will also see that they are not as good as the public, critics and movie industry in general see them to be right now.

So, this is not just a list of recent films that people don't like....there's plenty of recent films that are deemed great films that I don't like but I think people will always love those films - the films posted about on this thread are films that currently people love but have the potential (in the posters opinion) to be less loved in the future.

Therefore, those films are overrated currently and have the potential to be duds In the future.....this is only the opinion of the poster, the poster is not criticising anyone who thinks differently...they are just looking at current films that are universally loved that, in the future, may be re-evaluated by the public, critics and the movie industry in general. You see I BELIEVE that The Impossible and Zero Dark Thirty are overrated (and I don't see why it's such a problem for me to have that opinion) and I BELIEVE in the future they will be seen as duds.

Now admittedly the wording of the thread title is not what I would have chosen...I would probably have said "Which films that most people love now do you think will be seen differently in ten years time" (just an example of how I might have worded it - don't leap on this and start tearing it apart) - it fundamentally invites posters to offer opinions in the same way that this current thread title does but without using this "controversial" word overrated.

Superman Returns for instance is a great example of such a film that followed this pattern...5 star reviews, excellent box office (more than Batman Begins I read somewhere but have no idea if that is true or not) but over time it is now considered something of a misstep and, in general, not a great film....(I'm sure someone is going to come on here now and tell me that Superman Returns is amazing - to which I say, yes it is ...I love it...I'm talking about the popular opinion) So, an overrated film that in the future was deemed a dud....just as the thread title suggests

Can we get on with the business of having a discussion about films now....



Chudmonkey i want to thank you for describing what the essence of what this thread is about in a possibly better manner than i could.Some people here still dont get that im not attacking their favourite films and saying they are '' wrong ''.I am just asking what in their OPINION what films ( whether they like them or not ) they believe to be currently overrated and why they think they will eventually not be held in such high regard in years to come.

Regarding Superman Returns, well i am biased because i never liked it, but i think despite the box office success and good critical reviews ( many of which possibly never read a Superman comic in their lives ), its seen to be rather embarassing and ridiculed now.Certainly the fact that it never got a sequel and the franchise was instead rebooted seven years later suggests WB would prefer we forget it ever happened.

But thats just my opinion.



_____________________________

'' Iv played Oskar Schindler, Michael Collins, Rob Roy Mcgregor, even ZEUS for gods sake! No one is going to believe me to be a green grocer! ''