Cool Breeze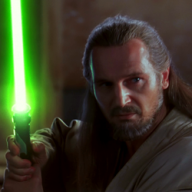 Posts: 2162
Joined: 9/11/2011
From: The Internet

quote:

ORIGINAL: Shifty Bench




quote:

ORIGINAL: Cool Breeze




quote:

ORIGINAL: great_badir

Guys, guys, guys - I thinky you've ALL misunderstood the point of the thread...

The title clearly asks what overated films - I think CB is talking about films that have eaten WAY too much food.

Also, fair play to you CB for completely ignoring the unrelated comments you've pretty much begged people to leave on record.




Thanks great_badir.There does seem to be a misunderstanding about what overated means.It doesnt necessarily mean that a film is absolute rubbish.For example, i really like Blade Runner but i do not think it is the absolute masterpiece that many make it out to be.On the other hand, i think the LOTR films are totally overated and i hate them with a passion.




You do know he was taking the piss because you spelled 'overrated' wrong, right? Lovingly taking the piss, mind, not nastily.




I think your post is overated..sorry, OVERRATED.


And im ignoring certain posts because i have certain trolls on this site blocked so i cant see what they are posting.

Back on topic...would The Matrix ( which was deemed as a classic at the time) be held in less regard now because of the poor critical reception given out to the sequels, especially by fans of the original film? I myself always thought the original was overRated but do think it is still a decent action film.



_____________________________

'' Iv played Oskar Schindler, Michael Collins, Rob Roy Mcgregor, even ZEUS for gods sake! No one is going to believe me to be a green grocer! ''