Rebel scum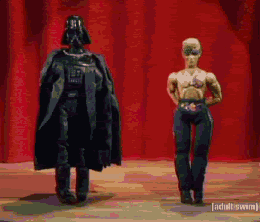 Posts: 3458
Joined: 2/1/2006

quote:

ORIGINAL: cannydodgers

Hey guys my friend and i have made a film on Hacking and Anonymous for my film studies coursework however the second part of the coursework is a reflective analysis and film that is similar to ours. Since our film is about hackers (that go for government sites) and anonymous could you recommend a film i can use in my analysis.

Thanks :)



V for Vendetta.

While not really specific to government sites, you could mention how hacking is sometimes seen as a magic problem-solving button. Think Lex in Jurassic Park magically booting up the door locks.

Also I'd add a few thoughts of your own, OP, since homework threads tend to get locked unless you add to the discussion yourself.



_____________________________

"We are not safe! A dark menace rises to the east! Duckies go quack! Cows go moo! I want ice cream. Verily, will you two hobbits join my quest?"