Goodfella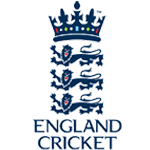 Posts: 17789
Joined: 30/9/2005
From: North Devon

I don't know if any of you on here follow much basketball, and especially college ball of which March Madness has just completed which is the tournament to decide the year's Final Four. Anyway irrespective of your interest in the sport, Kevin Ware, a Louisville player suffered a horrific injury over the weekend which has almost certainly ended his playing career, let alone the pain he must have suffered, so I thought he deserved a thread of his own to wish him the best of luck in making a full and speedy recovery as he battles back from a horrific injury at such a young age just as he was about to hopefully launch a very promising career as a sporting professional.

I do not advise you to look at the picture if you are at all squeamish.

http://www.huffingtonpost.co.uk/2013/04/02/kevin-wares-horrific-leg-break_n_2996861.html?utm_hp_ref=uk

< Message edited by Rinc -- 2/4/2013 10:01:02 PM >

_____________________________

"It is the Shawshank Redemption! Just with more tunneling through shit and less fucking redemption."

If you can quote the rules, then you can obey them.