Rebel scum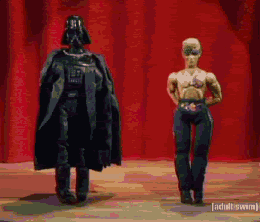 Posts: 3458
Joined: 2/1/2006

quote:

ORIGINAL: impqueen

I'm struggling with Supporting Actress, any suggestions?



Not to give away potential people on my ballot or anything (
) but:
Mila Kunis - Black Swan
Amy Adams- The Fighter
Olivia Williams - The Ghost
Chloe Moretz - Kick-Ass
Whitney Able - Monsters
spring to mind.

While I'm here:
FOR YOUR CONSIDERATION:
SHUTTER ISLAND: Best Picture, Best Director, Best Supporting Actor (Jackie Earle Haley), Best Adapted Screenplay
BURIED: Best Original Screenplay, Best Actor
MONSTERS: Best Original Screenplay, Best Visual Effects

Also, I wish The Hole was eligible
.

Also also, I want to give Submarine a watch, then I'll get my votes in.



_____________________________

"We are not safe! A dark menace rises to the east! Duckies go quack! Cows go moo! I want ice cream. Verily, will you two hobbits join my quest?"