Rebel scum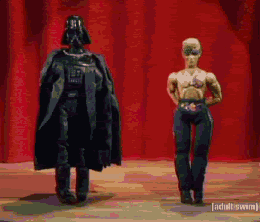 Posts: 3458
Joined: 2/1/2006

With the blessing of Rawlinson and Gimli, a crime poll! Lists of up to 150, shorts, features, TV, books, videos games are all fine. For TV, stuff like The Wire/Sopranos/Sherlock has to be voted for as a whole, but stuff like Poirot/Marple/Morse can be voted for by episode. I'll set a deadline once I know how much interest there is.

Crime's kind of a bugger to pin down, and I'm not going to instinctively disqualify anything, but just because the IMDB tags it as crime doesn't make it a crime movie! Generally speaking, I'm not going to allow megalomaniac take-over-the-world plots, and the excuse of "people get murdered" doesn't mean, say, Star Wars or LOTR are allowed! Then again, Muppets Christmas Carol made it into the horror list, so what do I know?

Send the lists to - empirecrimepoll@hotmail.com

< Message edited by Rebel scum -- 9/2/2013 1:36:56 PM >

_____________________________

"We are not safe! A dark menace rises to the east! Duckies go quack! Cows go moo! I want ice cream. Verily, will you two hobbits join my quest?"