Rebel scum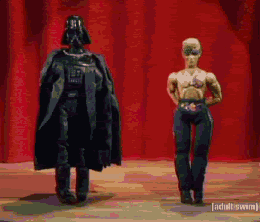 Posts: 3458
Joined: 2/1/2006

Hot Fuzz gets better every time I watch it
Once Upon A Time In America is really good, and doesn't feel the four-ish hours it lasts.
Goblet Of Fire is one of the better Potters
Raiders is action brilliance, but I still prefer the third
Dawn Of The Dead is good
District 9 >>>>> Avatar
Hellboy 2 is good fun
127 Hours really surprised me, Franco should've got the Best Actor Oscar that year
Iron Man is the second-best of the Avengers lot
Lost In Translation = Murray + Johansson's ass = great
The Princess Bride is fantastic
Where The Wild Things Are only really clicked for me second time round, still great though
Avatar looks nice, I guess
Were-Rabbit is great, but the W&G shorts are better
The Incredibles is mid-tier Pixar
The Little Mermaid has a great villain and a few catchy songs, but the rest isn't for me
The Fighter is really good
Hugo was lovely
Barton Fink is one of the best Coen movies
The King's Speech was solid, nothing more
The Book Of Eli is fucking awful
Groundhog Day = Murray + Ned Ryerson = great
American History X is a brutal, great piece of work
Miller's Crossing is great
Grave of The Fireflies -

Kick-Ass is good fun
Deathly Hallows II is okay, but they really skimped on the Battle Of Hogwarts
Pi is good, but the least of the Aronofsky's I've seen
A History Of Violence is my favourite Cronenberg
Finding Nemo is top-tier Pixar
Fantastic Mr Fox was surprisingly good fun

< Message edited by Rebel scum -- 20/1/2013 11:36:12 AM >

_____________________________

"We are not safe! A dark menace rises to the east! Duckies go quack! Cows go moo! I want ice cream. Verily, will you two hobbits join my quest?"