Goodfella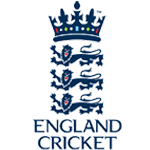 Posts: 17788
Joined: 30/9/2005
From: North Devon

quote:

BT have just informed me that from June 10th they will be pulling the plug on Sky Sports 1 and Sky Sports 2 service they offer


It is the 10th June and I got home this morning expecting no SS1 and SS2 and to be left a very depressed cricket fan this coming lunchtime, I've just switched the box on, and guess what, they're still there!

They've also charged us for the next six weeks of Sky Sports services in our monthly bill a few weeks back and when I challenged them about why they had done this given they were cancelling the service to those who don't like in areas with a multicast exchange, no-one could seem to give us a straight answer, they took all sorts of money off the bill, except when we received the revised one, strangely enough, the bill for the Sky Sports service remained, but they'd given us three free months of broadband, not charged us for several films and sliced a quarter of our remaining TV package and given us ESPN for free, which we'd asked to cancel.


I did wonder at the time we were informed the date would be 10th June that the right hand didn't know what the left was doing or saying, and given the BT Sports channels (which will be number 41 and 42 on your BT Vision box, two encrypted freeview channels currently used by Sky Sports 1 and Sky Sports 2 which will move for those of you with multicast exchanges to another number) seem to have no current confirmed starting date I don't think we'll see the end of Sky Sports on our box until they begin screening, and given 85% of their outgoings is European domestic football, the majority of which does not start until July/August, I don't think we'll lose it until then. This is just another one of many examples of the kind of cock-ups we frequently deal with from BT.

I've been challenging them frequently about updating the exchange in our area - three different people have said they will look into it and get back to me, as we really, really, really want to help you sir!! The last one of those was two and a bit weeks ago, I've heard nothing back from any of them.

I don't want to hold out any such hope and then be greatly disappointed but the internet signal has somewhat improved of late, it's only dropped out once or twice in the last three weeks or so and it is expected to do so from time to time, and I can often connect those with registered faults in the local area or weather conditions, so maybe, just maybe they have tackled the exchange problem, although why they wouldn't just ring us up and tell us that is beyond me! Then again if they do that they ultimately admit they knew the reason why we had been experiencing such problems in the last three years, and that could potentially make them liable so maybe they'll just hope we don't notice and go away.....

I am now reading though that the BT Sports channels will encompass ESPN UK which will be departing from the end of July 2013. Given that ESPN and Sky Sports come as the same package to us BT customers and, as we have discovered, cancelling one without the other is incredibly difficult, does that mean potentially we will be keeping Sky Sports until then?

This whole thing is a further mess. I would call them for the thousandth time but it is a complete waste, the amount of mis-information and, frankly, the lies we have had from them means I won't be wasting my time, or another penny for that matter, given if you want to speak to someone of vague understanding it is not a freephone number. The freephone number takes you to the call centre in India and that's a barrel of laughs!

< Message edited by Goodfella -- 10/6/2013 12:06:17 PM >

_____________________________

"It is the Shawshank Redemption! Just with more tunneling through shit and less fucking redemption."

If you can quote the rules, then you can obey them.