Goodfella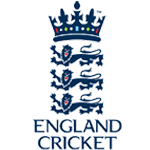 Posts: 17770
Joined: 30/9/2005
From: North Devon

BT have just informed me that from June 10th they will be pulling the plug on Sky Sports 1 and Sky Sports 2 service they offer and replacing them with two new sports channels. I am a huge cricket fan (in case you haven't already guessed) and this of monumental disappointment and frustration too me, especially given all the problems I've encountered so far, that are still not resolved by the way and now, it appears, that the issue may all along have been the exchange (relating to Sky Sports and their "supposed" decision to end the contract) but yet having appeared to know this problem it has taken them 3 years to inform us, whilst continuing to debit our bank account for a service they could not provide and then just killing it dead, leaving us without half of what we signed up for in the first place and having just wasted months upon months trying to sort this problem out and having spent a lot of time and money to deal with it.

Needless to say, I am disgusted and in the process of informing Trading Standards.

Here's the post to further explain that I have posted on the BT Forums:


quote:



I would like to start by stating this will be a bit of an essay but I hope anyone who opens this thread up takes the time and consideration to read and takes it on-board, I am particurlarly aiming that at prospective BT customers who may be here to consider taking up a contract with BT, I strongly urge you to NOT DO THIS and to use my experience as the leading reason why.



We have been BT customers since we moved into our current property back in 2003, we have the current full package on offer, BT Infinity, with the Sky Sports and ESPN upgrades and the full On Demand and Broadband services. We have experienced numerous problems over the past three to four years with connectivity issues. The broadband drops in and out all the time, it's hard to put a level of consistency on this but on some days it can drop out 25-30 times, it can happen a lot at the weekend some weeks or weekdays on the others or both, the timing varies, it doesn't appear to be reflective of particurlar weather conditions, not that this should really matter anyway but we've been investigating all possible lines of enquiry as to why the problems keep happening, by my calculation we've had 18 engineers out to visit the property, I myself, and this does not include the other numerous phone calls made by fellow family members, have called and reported the problem to BT at least 50 times in this time period, I've taken days off work to wait for engineers, I've unplugged and reset my hub more times than I care to remember, we've had the hub itself replaced four times, the Vision box replaced twice, the lines re-routed through our house twice and more e-mails and letters than I reckon President Barack Obama sends in one year in office!



And so far, to date, and I am talking about in the last five days, the problem still exists! The only way to get the connection back is to turn the hub off and back on again, or use the reset button, which we all know disrupts the hub and often results in further faults down the line, I would love to not have to do this but given we're paying for 24/7 internet access I should not have to sit around waiting, in most cases, up to 3-4 hours for the signal to return to the hub by itself (I know, I've timed it, something else I've wated much of my own time doing). The lights don't flash or change colour on the hub either when this problem occurs (the hub should register lack of connection, with the lights going from blue to either flashing blue or, in most cases, red, just for the record they stay blue but we have used various devices in this house ranging from state-of-the-art, brand-new laptops to tablets to i-phones to desktops and the problem occurs the same for everyone so before I get one of the many excuses I've already had from BT that it's a potential "device problem" you can forget that one, been there, done that!).



I have urged, and urged, and urged the engineers, the people I speak to one the phone, the personal advisors our case has been passed on too, to look at potential problems outside our property i.e. the exchange. This has been rebuffed time and time again. "It's not the problem sir, the problem is here sir, the problem is not our fault sir" etc. etc. etc. Well, guess what....



We've just received a phone call informing us that, from June 10th in our area, due to issues with the exchange being able to hold the signal, Sky Sports 1 and Sky Sports 2 will no longer be avaliable on our BT package. As huge cricket fans, from a personal perspective, first off, this is infuriating. The person we spoke too also claimed Sky have "pulled the plug" on the package so, also, I'm a little confused as too which is the actual issue here resulting in the loss of Sky Sports? That you've known all along that there has been problem in my local area with the exchange and the signal it can hold, or that Sky have pulled the rights to their sports package? Or perhaps that you spent £757 million recently on a new TV rights package for Premiership football for two new BT Sports channels (those ones you see currently advertised, on, of all channels, Sky Sports 1 and 2!) and actually are just quite happy to cut customers out who have lined your pockets with substantial monthly fees for programming you knew full well didn't work when you first signed contracts with Sky to pick it up, and then distributed to customers? Are you seriously telling me after, by my calculation, three years, you didn't know Sky Sports 1 and 2 didn't work in my local area, yet carried on debiting bank accounts, advertising the channels, supplying them and then, now, with less than a month's notice, you've pulled the plug? That takes me right back to the title of my message - absolutely disgraceful.



I should make it clear at this point we have experienced problems with BT Vision too, albeit not lately, thank God, although that is not to say the problems wouldn't return. Signal dropping in and out, screen crackling and dropping out, black screens frequently on SS1, SS2 and ESPN etc. As for the On Demand service, that is obviously effected by the hub signal dropping in and out, the Vision box also does not appear to correlate with the hub when the signal returns and remains offline for a further amount of time, even when it is disconnected and then reconnected. It is constantly buffering too when the signal is low. Also, one other, far more minor point, you've been advertising 'red button coming soon' now for about three months!? I don't know what your definition of 'coming soon' is, but it's not the same as mine I can assure you, and I'm willing to bet quite a few others too!



Can you give me a good reason why I shouldn't report you too Trading Standards for misleading and false advertising? For 3 years you've been selling us a Sky Sports package you know full well won't work properly in our local area, I don't blame you for Sky's monpoly on sport, but perhaps you can explain to me why you've given two answers that completely contradict each other to the future dealings with Sky Sports in our local area? Why have you not addressed the issues with the exchange for our connectivity problems, despite the fact your now claiming it is what is probably attributed to causing our issues with the two sports channels? Also, I have worked in customer service jobs and I know people wind the heck out of you on some days, but a significant portion of your "customer advisors" are rude and ignorant. You ring the freephone number, your on hold for half-a-century, you get put through to the call-centre in Bombay and you are treated with contempt, I actually feel sorry for the people who work out there, they are clearly reading from a script and lack in clear English Language skills, which is not their fault, it's yours. As for anyone who takes dispute with that, go and ask them a question next time like "how is your day?" They won't answer, they can't, it's not on their call sheet. The few I have dealt with who have clear use of the language are, as I said, rude and ignorant, often accusing me, quite clearly, of lying and of having not reported the problem, for me then to find out a later date when I speak to the technical deparment and to BT Openreach (and yes, I know they are two seperate companies) that date is not transferred correctly between the two which is why whoever you speak too in the call-centre usually only has a last referral point for you from some years ago, it's also quite clearly a deflection manouvre to keep you away from actually getting your problem resolved, paying Openreach to dispatch engineers if required and so you don't clog up the minimal amount of contactable phone numbers for the average customer that are based in the UK.



Failure to receive a suitable and acceptable answer to my queries will result in me having no other option but to consider taking the matter further, I am also inclined now to make it my work between now and the date of June 10th to persuade everyone I know and they know to stay as far away from your company as possible and the "services" you claim to provide.



Also, as huge cricket, and for that matter, NFL fans, maybe you should consider that many sports-viewers in this country aren't just about football. Yes I know that's where the money lies but there is profit to be made from other sports ventures too, I don't think you realize just how many fans you are leaving out in the cold over this move, the whole reason we, and we are just one example, subscribed to the Sky Sports package was for the cricket, and for the NFL. Two sports that are entirely monopolized by Sky, yes I realize, as I state earlier, that's not your fault, but why don't you show a bit of interest in them then? Why don't you be slightly different, you have over £700 million to spend on Premiership football but little else? If you want to attract more customers and build larger profit margins, you have to be more diverse and explore new options and directions to do this.



I'm sure some will say, "why not get Sky?" Well unfortunately we can't due to our location but at least Sky were up-front and honest enough to tell us this when they first came to do a consultation, one, that by the way, we had as a secondary option to BT due to the attractions of the On Demand package, that then wasn't offered by Sky. How sad it's come too this and what an awful way to treat loyal customers who have upgraded to the packages you have offered in all innocence to obtain a better and more fruitful service? Customers who have never been late with payments either and used the likes of the Box office service for both movies and music (when the latter was chargable) as well, the money you have had off us, and that is what we've received in return and yet, perhaps, the poorest reflection on us, is we have stuck it for so long, but we are at the end of our tethers now and utterly furious at the decisions we've learned today that I am going to ensure we get to the bottom of this.



Thank you for taking the time to read, what I appreciate, is a lengthy message. I didn't want to have to write this but it was the only way of making our problems and feelings clear, and I wanted to include everything so as not too mislead anyone myself.



_____________________________

"It is the Shawshank Redemption! Just with more tunneling through shit and less fucking redemption."

If you can quote the rules, then you can obey them.