Rebel scum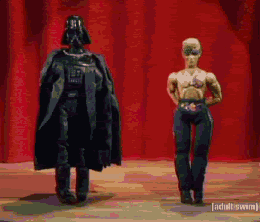 Posts: 3458
Joined: 2/1/2006

Ah, because what I read was (Spoilers, obviously):


quote:


Here is the controversy, in a nutshell: The film effectively begins (after an audio-only opening featuring an "sound collage" of 9/11 related sound clips played over a black screen) with its main character, Maya (Chastain) observing the interrogation of a captured terrorist. During the interrogation, the agents - primarily one played by Jason Clarke - try to extract information from their prisoner using sleep deprivation, waterboarding, sexual humiliation (specifically, they take away his pants while Maya is present) and, finally, folding him into a box roughly the size of your average family camping-cooler for an undisclosed period of time. Among other questions, during the waterboarding, he is repeatedly and loudly asked "When was the last time you saw bin Laden?" The audio (but not the video) of that moment became the rhythmic background noise of the film's first trailer.

It's a tough scene. Hard to watch, impossible to be "happy" about even when you already know (as we do here) that the guy is a terrorist. In fact, in cinematic terms he's unnervingly close to sympathetic. While being boxed up, he's given one last chance to give them "the date" ... and instead rattles off every day of the week in a moment of "you can't break me!" defiance not all that dissimilar to displays of the same by good guys in other movies.

Except, as it turns out, the information he was withholding was the date and location of The Khobar Massacre in Saudi Arabia. "When was the last time you saw bin Laden?" was an extra bit thrown into the mix by the interrogator, but preventing this imminent attack was the primary goal - which they don't accomplish and which goes off according to plan, resulting in horrific murders. For those of you playing at home: the torture didn't work

To me, this should be "Case closed!" on the whole controversy. In the film's "set piece" moment of so-called enhanced interrogation, the brutal techniques are shown to fail. Furthermore, later on they do get good intelligence from the tortured man by switching tactics. Assuming that, as a captive, he can't possibly have known that his allies' attack was successful, Maya and the agents invite him out into the sunlight, offer him his first actual meal in ages and attempt to tease information out of him by claiming that - in his battered stupor - he had given up "the date," that they'd thwarted the attack and that he no longer had anyone or anything to protect. This technique works, and hands Maya a few more scraps of data to continue her quest. I can't imagine a more thorough rebuke of enhanced interrogation short of the characters turning toward the audience and gravely intoning, "This. Is. Wrong!"


_____________________________

"We are not safe! A dark menace rises to the east! Duckies go quack! Cows go moo! I want ice cream. Verily, will you two hobbits join my quest?"