rawlinson




Posts: 44908
Joined: 13/6/2008
From: Timbuktu. Chinese or Fictional.

299. Roger Dodger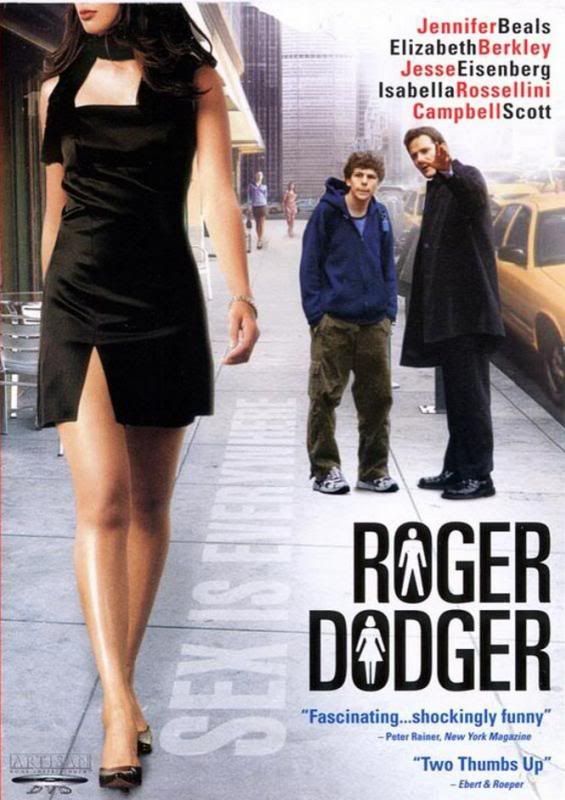 2002
Director: Dylan Kidd

Campbell Scott will never be an actor who gets the same level of acclaim as his father, which is a shame, because his performance here as cynical New York ad copywriter Roger Swanson can stand alongside any of his dad's work. Roger views the relationship between the sexes as less a battle and more an all out war. As Roger begins to hit a rare run of bad luck, including being dumped by his boss (Isabella Rossellini), he's visited by his sixteen year old nephew, Nick (Jesse Eisenberg, in his big-screen debut) who wants his uncle's help to lose his virginity. The film follows the duo through a New York night as Roger takes Nick through a variety of locations, from bar to brothel, to get his nephew laid.

The dialogue heavy film demands great performances to work, and both Scott and Eisenberg are on superb form, and there's also nice smaller roles for Rossellini and Jennifer Beals and Elizabeth Berkley as two attempted conquests. Roger is a motormouth, and given that he's the centre of the film and barely offscreen, usually you'd need to like the character. Here it doesn't matter that he's nearly impossible to like, because Campbell makes him so dynamic and fascinating to watch. The film is at its strongest when characters challenge him, especially during the segment with Beals and Berkley, with Berkley in particular so good that she wipes all memory of Showgirls from the mind. Ultimately the film isn't as much about gender roles as it is a character study of Roger, a man who defines himself by how he defines other.