Sway

Posts: 8999
Joined: 30/9/2005
From: Albuquerque

quote:

ORIGINAL: hozay




quote:

ORIGINAL: Sway

Brilliant shots there - I could only dream of taking pics of birds that look so professional.

It's always nice to see birds from other parts of the world. That Robin is lovely - strange to think that what's 'common' for one person, is something completely new and enchanting for another.





If you're on Facebook I recommend liking the page for Tropical Birding Tours, that way you'll get a couple of pics a day on your feed, of birds from all over the world. Their tour guides are also very handy with a camera.



That's a good idea, will have a wee nosey for that just now.

Speaking of Robins, we were out for a walk along a river today and a Robin appeared in a tree beside us. I slowly took the camera out of my bag and was surprised at how long it just sat there looking at us at such close range. Unfortunately by the time I'd faffed about with the stupid camera (my folks were given a decent camera from my bro for their Christmas and none of us have the first clue about photography or using such a camera with a thousand settings), it had flown away.

I forgot all about it on the rest of our walk, as we happened to spot two ducks later on that we were trying to identify (turned out to be Goosanders, but couldn't get a pic of them), and then on the way back the wee Robin appeared at the same spot. And so again, I got the camera out, and this wee guy hopped from branch to branch infront of me, getting closer each time. My dad and I were laughing - I swear it was practically posing for the camera. It would sit for a short while in one position then turn round. Then it hopped onto the ground infront of us, and we slowly followed it. I know they're fairly territorial birds, so we were half wondering if it was trying to lead us out of his patch.

Anyway, here's the inquisitive wee fella here.




And here's a poorer quality pic of a Dipper we saw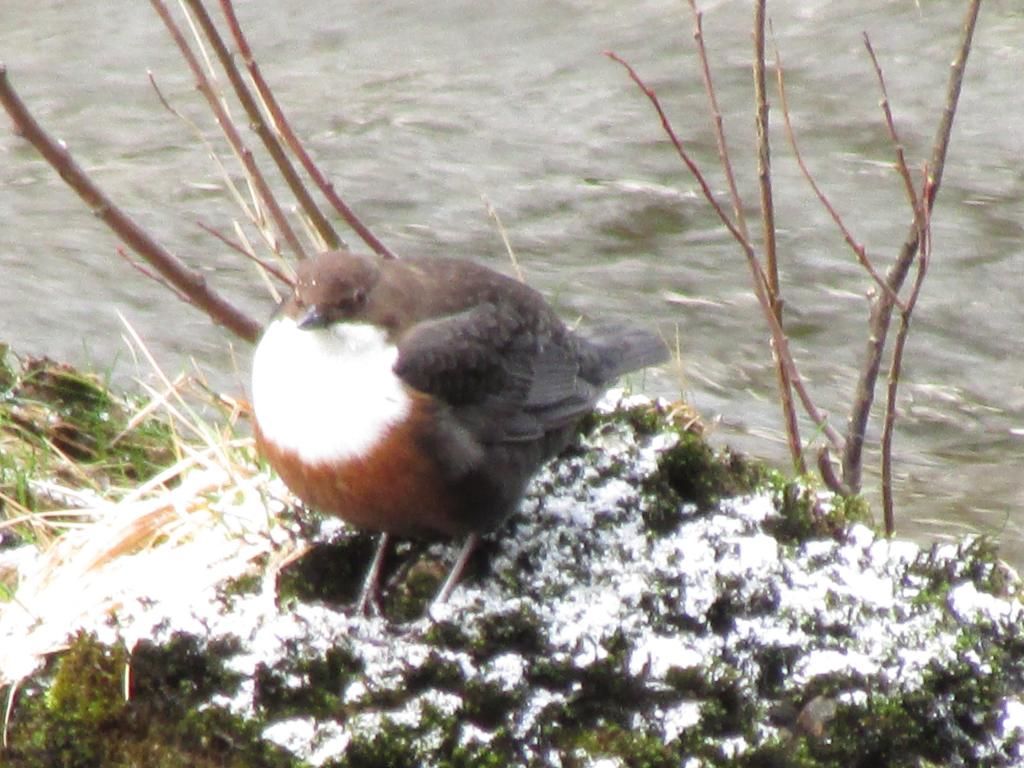 _____________________________

"I am not in danger, Skyler. I AM the danger! A guy opens his door and gets shot and you think that of me? No. I am the one who knocks!"