elab49

Posts: 54399
Joined: 1/10/2005

No. 78


Goon (Dowse, 2011)

Bouncer becomes ice hockey player.

No. 77




Zero Dark Thirty (Bigelow, 2012)

Questioned factual tale of the finding and killing of Osama Bin Laden.

= No. 75




Ruby Sparks (Dayton, 2012)

The MPG stuff goes too far but at leasts outs itself for the male fantasy it is.





From the Sea to the Land Beyond (Woolcock, 2012)

Kind of an attempt to do Humphrey Jennings, but for fans of British Sea Power.


No. 74




The Bourne Legacy (Gilroy, 2012)

Just let the poor bugger die?

No. 73



The Girl with the Dragon Tattoo (Fincher, 2012)

Remake for the subtitle challenged. By which I don't mean the voters here, it's just if subtitles weren't an issue there wouldn't have been an immediate remake in the first place?

No. 72




Intouchables (Nakache, 2011)

Tale of a quadriplegic and his unusual carer, apparently based on a true story and a massive hit in France.

No. 71



Magic Mike (Soderbergh, 2012)

By far, and unexpectedly, the superior of Soderbergh's entries. Even if I do need to forward past McConaughey's masturbatory performances with the audience.

= No. 69



Le Havre (Kaurismaki, 2011)

The first of reportedly three films set in ports outside Finland (although not the first time Kaurismaki has filmed in France, and Jean Pierre Leaud returns for a cameo here along with Andre Wilms taking the lead this time as Marcel). Also features regular Kati Outinen and a wonderful turn from Jean-Pierre Darroussin.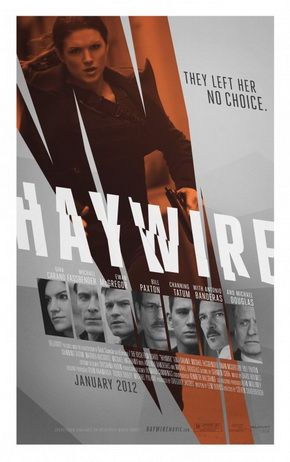 Haywire (Soderbergh, 2011)

Two Soderbergh's in a row, with the lesser, higher. More 'realistic' fights are all very well but the her acting isn't that much better than Cynthia Rothrock's.

=No. 66




A Cat in Paris (Gagnol/Felicioli, 2010)

The tale of a young girl, her cat and burglaries in Paris.




God Bless America (Goldthwait, 2012)

Why can't we all just be nice to one another? (And ban all reality shows).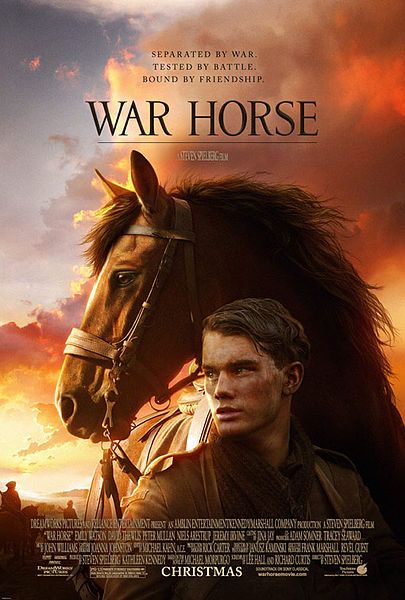 War Horse (Spielberg, 2011)

We're above the single vote films so don't go blaming Gimli alone. Black Beauty prettified up.

< Message edited by elab49 -- 21/5/2013 3:48:32 PM >

_____________________________

Lips Together and Blow - blogtasticness and Glasgow Film Festival GFF13!


quote:

ORIGINAL: Deviation] LIKE AMERICA'S SWEETHEARTS TOO. IT MADE ME LAUGH A LOT AND THOUGHT IT WAS WITTY. ALSO I FEEL SLOWLY DYING INSIDE. I KEEP AGREEING WITH ELAB.
Annual Poll 2013 - All Lists Welcome