Goodfella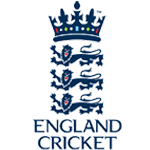 Posts: 17787
Joined: 30/9/2005
From: North Devon

This Panorama documentary is wholly inaccurate, especially where the history of the murderers is involved, and it's pretty awful to be honest. They've spent 10-15 minutes building up with gushing torrents of emotion followed by going to the furthest extreme they could find and drilling it home with subtle one-liners like "the gun show is the American family day out." How many American citizens actually own an AR15 assault weapon? I'd be intrigued to actually know the statistics because so far this episode of Panorama has actually offered no real evidence of anything, apart from some heavily-edited secret filming footage and wayward interviews. Having lived in America and traveled the country meeting and interacting with many different kinds of people these were not the cases I have found generally, I knew people who owned guns, most for sport, but some because they were gun enthusiasts but they rarely showed them, even the hunters just went off and did their thing. What happened in Newtown, in Colrado, in Virginia, in Colombine and every other shooting in America is truly tragic and horrific and I cannot state enough how much empathy I feel for the families in question, and I can totally understand why they are fighting for their beliefs in gun control, but I don't think it's as clear cut as many like to think it is, especially those outside it's borders.

I also expected the documentary to actually focus more on the history of gun control, it was quite disappointing in that respect as I expected something that wasn't politically-motivated, unfortunately that wasn't the case.



_____________________________

"It is the Shawshank Redemption! Just with more tunneling through shit and less fucking redemption."

If you can quote the rules, then you can obey them.