Goodfella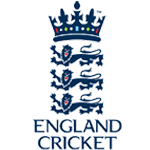 Posts: 17788
Joined: 30/9/2005
From: North Devon

JV, I think you've made the right choice, and if it's any consolation I'm in different circumstances, but am about to do the same thing next Monday.

I work in a pub, it's far from glamorous as I'm sure you can imagine, I have a degree but that, rightly, guarantees you nothing these days that is any better than a school leaver or an unskilled worker. I've been in this trade on and off for around a decade now (since I was 15) in various roles, throughout my degree I worked at a full-time job as well and I understand the fact that it is mainly anti-social hours, I've never complained, I've frequently done more than my fair share and have given up plenty of summers and Christmases, while others around me have partied, I've usually been at work.

The place I am working at at the moment though is a different kettle of fish, I've worked for some right arseholes, but this on a new level. My current boss, who is the landlord, I've actually known since I moved to the village for quite some time but on a social level, as in I drank and eat in the pub. I'd always heard the stories about him but given how small-town mentalities work I put a lot down to gossip, my big mistake. To put it simply, he's a criminal. An actual criminal. As in he's spent time inside for tax fraud. He's a gambling addict involved in racehorse corruption (some of which I have had the unfortunate mishap of witnessing). He's a user, not too mention a pervert (commenting on the backsides of waitresses young enough to be your granddaughter is not what I call professionalism but there we go!) but now his back is really to the wall. Most of the past five years due to the way he's hemorraghed money due to his handling of both his professional and personal finances (he spends roughly £400 a day at the bookies and is involved in stocks and shares that have crumbled) and he's dodged closure on several occasions (I could post a link here to an article about him and a huge bill he owed and I will do it once I've left, but not before) to the point of where his step-son has actually had to race to the pub to stop the baliffs from turning off the lights, literally. But I now for a fact that he is now in serious trouble, his attitude has changed, he used to put on a facade and fight it all and somehow usually win, but now he's a different person. He's cold and more vaccous than ever before and I know several people who are close to him who have not been paid properly because he thinks he can get away with it, basically I'll be surprised if he's still running anything remotely close to a business by the end of next month.

All this aside though, he's a shit boss. I don't tend to find out any of my shifts until a few days before, he works everyone into the ground, he's horribly disorganised and he's not fair whatsoever. I work 50-70 hour weeks for minimum wage, I rarely get a day off a week let alone two, my holiday doesn't get written down by him so I have to give it up and Christmas is looking like a complete write-off for me, he won't give me any of my shifts cause he "has to check what others want.....need to do first." He's a liar and I know full well that I won't see anything of that week, to top it off we get a 50 quid bonus for working Christmas Day and that's it, no extra pay for any of the other main days. Which means I will basically spend all of that week working for £50 more than I would any other week of the year on the same hours. To give you an idea of the rest of the year round, as of tomorrow I will work 56 hours between then and Sunday night without a day off, the best I will get is on Thursday and Saturday when I will receive a short 90-minute break in the afternoon in which I can leave the premises (but will not be paid for).

Because of all of this, and the moral fact that I don't actually want to help line this prick's pocket anymore, I am turning in my notice next Monday. The reason why I am doing it next Monday is because I know in this rural area I stand no chance of finding anymore work between now and Christmas and may as well hand in a week's notice taking me right up until two days before Christmas Day and get three weeks more worth of wages rather than just sit around in my house waiting for the celebrations to start. I also hope it shafts him a little, I know that sounds bad but the way he has treated me over the past year has made me angry and frustrated that some employers are allowed to behave like this, I'm not in the market of giving him the luxury of time to find someone else. If he doesn't like it, I can always go next Monday and he can work those shifts himself, except he won't so I know I'm pretty safe either way.

I have never been one for quitting a job without another lined up, especially in this part of country, but fact is the place will probably close down next month anyway. Why lose out on a Christmas to earn slightly more money than per usual and then lose that money when I don't get my wages the following month when he goes bust and is liquidated? Obviously there is a slight gamble here (mind you he knows all about that!) but I have been so unhappy of late is it really worth all this for £6.19 an hour is the question I asked myself when I made the decision yesterday? Nope, not in the slightest.

I can't say I dread work though, I like the other people I work with, certain apsects of the job and the customers but I'm at the point where it's just too much, I have no life outside of it and it isn't getting me anywhere. I certainly don't intend on doing another year of this.





_____________________________

"It is the Shawshank Redemption! Just with more tunneling through shit and less fucking redemption."

If you can quote the rules, then you can obey them.