Goodfella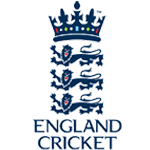 Posts: 17788
Joined: 30/9/2005
From: North Devon

My university had no security sense whatsoever, the "security guards" they employed, most of which couldn't speak any English, were either asleep when you entered a building or getting a cup of coffee, or simply not there. Only the library was properly secured. Our Media Studies department had over £6,000 worth of equipment stolen in my final year due to the fact that on three seperate occasions people were able to walk in off the streets and walk out with a camera set under their arm, although the office also wasn't locked which said a lot about the technicians running that department.

I went to other friends lectures and some of the big lectures where the lecturers didn't even know the names of their most regular students, so to be honest if you played it cool, had a vague interest in the subject and owned a notepad and a pen you could probably have gone in and gotten away with it.

My university occupied listed buildings as well where a number of films, including The Duchess, The Wolfman and Sherlock Holmes, were filmed. Even when Kiera Knightley and Johnny Depp were there the security was still shit.



_____________________________

"It is the Shawshank Redemption! Just with more tunneling through shit and less fucking redemption."

If you can quote the rules, then you can obey them.