Cool Breeze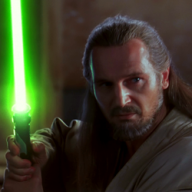 Posts: 2162
Joined: 9/11/2011
From: The Internet

quote:

ORIGINAL: rawlinson




quote:

ORIGINAL: Cool Breeze

And if you hate his movies so much why do you keep watching them? TDKR is the third in this series and you are still watching! Do yourself a favour and dont watch any more of his films if you dislike him so much.




Cool Breeze, will you be taking your own advice and not commenting on Craig Bond again?



Only if you bring it up


But since you have, i am following my own advice and have not watched Skyfall.And unlike Dannyboy i wont be calling anyone a '' fanboy '' for liking Craig ( Even though he stinks as Bond ).

Just to stay on topic,id like to see more of Anne Hathaways Selina Kyle.Maybe a prequel? The ending of TDKR seems to suggest she retires from her life of crime.



_____________________________

'' Iv played Oskar Schindler, Michael Collins, Rob Roy Mcgregor, even ZEUS for gods sake! No one is going to believe me to be a green grocer! ''