Cool Breeze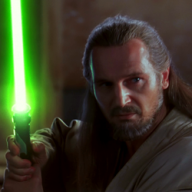 Posts: 2162
Joined: 9/11/2011
From: The Internet

quote:

ORIGINAL: adambatman82




quote:

ORIGINAL: Cool Breeze

Id like him to see him hire an editor




He's always hired an editor. Fred Raskin edited Django Unchained. Prior to that Sally Menke cut all of his movies, before she tragically passed away in 2010. Her penultimate movie, a Tarantino film, Inglourious Basterds, was recognised for it's admittedly masterful editing at both the Oscars and the BAFTAs.

IMDB is your friend.



Yes i knew all that.I was being sarcastic because QT, like Peter Jackson, has lost the ability to edit his films properly and the result is often self indulgent and LONG films.No disrespect intended to the late Sally Menke but it appears noone is able to convince QT that its ok to lose some stuff in the final cut.As for oscars and Inglorious Basterds, i dont really care how many awards it got for editing ( since everything is subjective and the oscars, like all film award ceremonies are a joke anyway ), it was an unecessarily long film.

Mark Kermode sums up everything thats right and wrong with Tarantino here ..http://youtu.be/zItF0ZpWGZ0



_____________________________

'' Iv played Oskar Schindler, Michael Collins, Rob Roy Mcgregor, even ZEUS for gods sake! No one is going to believe me to be a green grocer! ''