Goodfella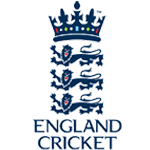 Posts: 17771
Joined: 30/9/2005
From: North Devon

As the trees and decorations start going up, the shops start filling up and those Iceland adverts start appearing on TV advertising mini-anything-you-can-shove-in-your-gob-to-soak-up-the-alcholol food items, we realise that Christmas is very much upon us! A joyous time for one and all I am told, not quite so for those of us who have to work most of it though!! So I wonder who here, like myself, is facing the prospect of missing most of Christmas in order to provide someone else with an entertaining one??

Despite a degree alongside four years of a full-time job, I'm still stuck between somewhere and nowhere, working in a pub that opens pretty much from 7am to 1am, 365 days a year and I'm one of a limited staff in a place that really offers too much for everyone who works there to cope with. My boss is what you would call, well, an idiot. He's a fantastic host, but he's a shit businessman. Apart from being a gambling addict who has spent time in prison for tax fraud, he genuinely has no idea how to run a business, his wife does most of the work from that angle while he plays the role of the fat, bumbling landlord. Sad thing is if he had half a brain he'd have a very successful business, unfortunately he doesn't. But the fact is for me it's 5 minutes down the road from where I live, I'm clocking in between 50 and 60 hours at the end of November which anyone who knows anyone who lives in the tourist county of North Devon will know this is virtually unheard of and I enjoy the aspects of the job with regards to the people I work with and the banter with the regulars. I hope to own my one place one day and have been in and out of this trade for the past decade so I know the deal and I embrace it and have built up quite a reputation for myself which I hope may hold me in some good standing further down the line.

Having cheffed in the past, I'm now front of house and really the only full-time barman. To top it off only three of our waitresses can take orders (another one of my bosses superb ideas, which if it was an actual object, I would slap him round the face with) so as I can also do this it pretty much means I'm in most of Xmas week, if I'm lucky I may get the 28th and 29th off but the main days I will either be working straight ten-hour shifts or splits, and I prefer the first one. Sure I'll earn good money but it does feel like my Xmas will pretty much be lost on me, I might try to get to my friend's NYE party afterwards but it'll be a struggle!

So here's me saying to any others working, I'm thinking of you too! Anyone else going to be stuck in work over the festive period?



_____________________________

"It is the Shawshank Redemption! Just with more tunneling through shit and less fucking redemption."

If you can quote the rules, then you can obey them.