rick_7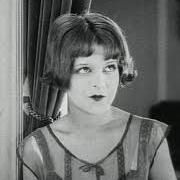 Posts: 6087
Joined: 30/9/2005
From: The internet

Wreck-It Ralph (Rich Moore, 2012) - Ralph isn't such a bad guy. Well, he is a bad guy, but he's not a... bad guy. His job is to smash up an apartment block and he's been doing it for 30 years, as the villain in the arcade game Fix-It Felix, Jr. But tired of being excluded, overlooked and feared - as well as having to live in a dump - Ralph (voiced by John C Reilly) strikes out on his own, in a confused attempt to switch games and win the medal that he thinks will prove his worth, and see him accepted into society. Fate, though, has other ideas, chucking him into the tooth-achingly sweet world of racing game Sugar Rush, where he's forced into an unlikely alliance with an acerbic, sweet-natured and flickering little girl, known as The Glitch (an unexpectedly affecting Sarah Silverman). The first half of this Disney animation is very good, if a little inconsistent, typified by the way that the fantastic opening voiceover segues into a hit-and-miss meeting of the "bad guys anonymous" group. But the second is simply stunning, its various strands dove-tailing delightfully, the jokes coming thick and fast, and the relationship upon which the whole thing hangs drawn so effortlessly and beautifully that it takes your breath away.
 
We've seen a friendship between a hulking monster with a heart of gold and a sweet, brown-haired little girl before - in exec producer John Lasseter's Monsters, Inc. - and yet this feels so fresh and funny and original. We've been pitched into a 3D video game world packed with peril and racing cars, in the execrable Spy Kids 3: Game Over, but that was a film that did almost everything wrong, just as this one does almost everything right. There's a sense of ambition and imagination here that's been missing from most Disney animations since its brief renaissance in the '90s - I haven't seen them do anything this good since The Lion King. Take that first, swooping trip into Game Central Station, during which I genuinely craned my neck in a bid to take in the jaw-dropping spectacle across the right side of the screen. Or the amazing "going Turbo" sequence, a masterpiece of comic timing that riffs expertly on the rapidly changing world of gaming. That breathtakingly sad moment at what looks like the spot in the des(s)ert where Ethan and Martin face off in The Searchers. Or the sublime pay-off, which threatens to drown the film's message in a blast of Disneyfied treacle, only to emerge, triumphant, with its convictions intact.
 
Someone at work expressed surprise that I was off to see a kids' film, but Wreck-It Ralph - like so many contemporary animations - is a movie wholly undeserving of such a tag: it's about disability, anger and alienation, has a hero who's undergoing a mid-life crisis, and features at least a joke a minute that will whizz over the head of anyone under the age of 18. It's about video games, but it's about so much more than that. A good job, as I've only ever played on arcades about three times in my life. (3.5)
 
Paperman (John Kahrs, 2012) - Wreck-It Ralph is in the unenviable position of having to follow this intoxicating short, a silent, black-and-white masterwork that pays oblique - and then overt - homage to The Red Balloon, as a paper plane with a mind of its own (and a fair few friends) tries to unite two lonely souls. It's extraordinary. (4)

< Message edited by rick_7 -- 15/2/2013 10:44:28 AM >

_____________________________

*Wendy Hiller fanboy*

Blog: DJANGO! DUMBO! DESPICABLE ME 2! Plus: other stuff.

"Nothin's really been right since Sam the Lion died."