rick_7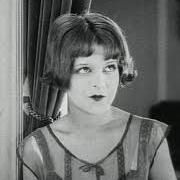 Posts: 6087
Joined: 30/9/2005
From: The internet

The Breakfast Club (John Hughes, 1984)

A geek, a squeaker, a ginger, a sex pest and a moron bond during Saturday detention, dancing, giggling and smoking weed, but mostly just moaning about their parents. Hughes's high-concept talkathon - and his most fondly-remembered film, belying its bleakness - is surprisingly stagy, makes strange excuses for its characters (Estevez's jock taped a boy's buttocks together to impress his dad) and climaxes with a horrid makeover scene that calls to mind Rosemary's Baby, but it's also funny, quite poignant and frequently spot-on about teen angst and the quirks of adolescent behaviour. And it's all done in the typical Hughes style - bright colours, bombastic '80s tunes and stylised sound - which you'll either love or hate, depending on whether or not you're cool. This being Hughes, there's also a sadistic teacher, and, this being the '80s, there's a bit where the club pull a Michael J Fox (TM), running along a corridor and then having to quickly change direction, skidding noisily across the shiny floor.
 
It's Judd Nelson's film, really, as the archetypal bad boy: a crowing, abused bully whose aggressive sexual advances sadly tip him over, apparently unnoticed by Hughes, from misunderstood kid to dangerous weirdo. He's the worst actor of the five, prone to woodenness and gormless facial expressions, but he has undeniable presence, and throws himself into the eye-catching and sizeable role with considerable gusto. Of the other club members, Emilio Estevez struggles a little as a supposedly sensitive wrestler, but Molly Ringwald is ideal as the pouting "princess", Anthony Michael Hall proves superb as "the brain" - aside from a brief outing for his "blues" voice (showcased at length in the abysmal Weird Science) - and Ally Sheedy makes for a truly excellent attention-seeker.
 
It's an easy film to pick holes in, and Hughes would make better movies, but in pop cultural terms it's a towering achievement, a Rebel without a Cause for the '80s, which forms vivid stock characters - a Mount Rushmore of recognisable American teen types - only to send them crumbling into dust. (3)

< Message edited by rick_7 -- 8/2/2013 11:11:55 AM >

_____________________________

*Wendy Hiller fanboy*

Blog: DJANGO! DUMBO! DESPICABLE ME 2! Plus: other stuff.

"Nothin's really been right since Sam the Lion died."