rick_7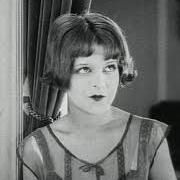 Posts: 6151
Joined: 30/9/2005
From: The internet

Private Detective 62 (Michael Curtiz, 1933) – William Powell goes from spy to PI in this fast-paced Pre-Code crime comedy, before riding to the rescue of society girl Margaret Lindsay, who's suspected of murdering his crooked boss. The story is nothing out of the ordinary and the love interest in introduced hurling a string of snobbish invective at what she thinks is a doorman, but the dialogue and direction both have a bit of class about them (aside from the above), with the latter incorporating a powerful montage depicting job-hunting in the Depression. It's also interesting to see a '30s film with a "snowbird" (cocaine addict) for a hitman; such grimy, realistic touches would be shorn from the genre by the following year's censorship clampdown. The real reason to watch, though, is Powell – among the best leading men of his or any other era – whose inimitable delivery could inject untold humour, pathos or even menace into whatever material he was given. He's simply excellent here, fashioning a tough, sardonic but good-hearted private detective more world-weary than his Philo Vance and more likely to brutishly threaten a drug addict with a gun than Nick Charles. (3)

Baby Face Harrington (Raoul Walsh, 1935) is a rare starring vehicle for Charles Butterworth, one of the most popular character actors of the '30s. He's perfectly cast as a meek, downtrodden insurance agent who's reinvented – through misunderstanding and via a rabid tabloid press – as the eponymous gangster, a transformation he rather enjoys. The film turns too dark near the close, before lurching into slapstick, but for the most part it's a delightfully funny, offbeat and engaging comedy, similar in tone to Three Men on a Horse, which gave Frank McHugh a rare leading part, and lit by Butterworth's hilarious performance, Una Merkel's touching characterisation as his loving wife, and a funny supporting bit by Stanley Fields (who appeared in Little Caesar), playing Harrington's cell mate. The script, co-written by Nunnally Johnson and with extra dialogue by Charles Lederer, is as sharp as you'd expect, and equipped with an agreeable fondness for sly genre subversion. The scene in which Butterworth is interrogated by the police is just brilliant. "Take him back to the cell," says chief Eugene Pallette, as their questioning proves fruitless. "That's a good idea, Uncle Henry," replies Butterworth. "Where I'm sitting there's been a light shining right in my eyes." (3)



_____________________________

*Wendy Hiller fanboy*

Blog: DJANGO! DUMBO! DESPICABLE ME 2! Plus: other stuff.

"Nothin's really been right since Sam the Lion died."