rick_7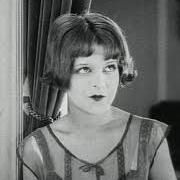 Posts: 6151
Joined: 30/9/2005
From: The internet

*SOME SPOILERS*
The Queen of Versailles (Lauren Greenfield, 2012) – A Wall Street timeshare shark and his trophy wife start building the biggest house in America – patterned after a certain French retreat – only to see the recession hit their finances. Hard. This "riches to rags" tale is a film about everything: love, greed, ambition, relationships, the financial crisis and – above all – the American Dream, providing vivid character portraits of the pair, their kids, their in-house staff and their employees, none of whom are quite what they seem at first glance. The former Miss Florida really loves her husband (goodness knows why), their adopted daughter starts by being a voice of reason before wealth consumes her – if not her self-awareness – and his bolshy businessman of a son turns out to be a lost kid desperate to side with his father even when it risks ruining the lot of them. It's one of the best documentaries of the decade so far, full of hilarious details ("I didn't know we had a lizard," says one of the eight kids after they're admonished for not feeding it), but also blessed with a sadness, melancholia and wisdom that renders it far more than mere Schadenfreude. (4)

Helvetica (Gary Hustwit, 2007) – Perhaps I might have had a better time if I was more interested in fonts. What promises to be an intriguing look at the most divisive typeface this side of Comic Sans – the all-conquering Helvetica – too often turns pretentious and self-indulgent when trying to evaluate the role that fonts play in articulating, obscuring or subverting the message they're meant to convey; in theory a very interesting idea. Much of the problem lies with the interviewees, who are mostly pretty insufferable, either talking very pedantically about letter shape or spouting hideously superficial Sugar Ape-like bollocks. One very confusing American graphic designer says, hopefully joking, that Helvetica was "the font of the Iraq War". Tsk, you can sponsor anything these days. There are some insights about the homogeneity of corporate identity, and the very likeable David Carson tells an amusing story about a Bryan Ferry interview, but the film is saturated with a self-importance that isn't merited, loaded down as it is with industry chat, vague historical analysis and endless footage of signs written in the titular font. It's also a bit difficult to tell what most of the people are saying (I had the subtitles on; they weren't in Helvetica), while the guy who argues that a font on your MySpace profile (lol, MySpace) is as a great an expression of identity as your haircut has terrible hair. I got a bit bored. (2)



_____________________________

*Wendy Hiller fanboy*

Blog: DJANGO! DUMBO! DESPICABLE ME 2! Plus: other stuff.

"Nothin's really been right since Sam the Lion died."