rick_7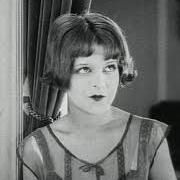 Posts: 6087
Joined: 30/9/2005
From: The internet

*VERY MINOR SPOILERS*
CINEMA: Silver Linings Playbook (David O. Russell, 2012) Ė At last! Iíve been waiting all my life for a film about a character whoís a bit like me. And now itís here. Because Bradley Cooperís bruised, bipolar protagonist really fucking hates Stevie Wonderís Ma Cherie Amour. Just like me! And thatís not the only reason to celebrate, since Russellís original, screwball-y film of two lost, damaged souls connecting, is the best film Iíve seen at the cinema this year.

Cooper is a psychiatric patient released after eight months in a hospital, following an explosive episode brought on by his wifeís infidelity. Invited to dinner by his best friend, he meets a bereaved, "slutty" depressive (Jennifer Lawrence) who offers him a deal: she can get a message to his estranged wife, if he helps her compete in a dance contest. Its rom-com framework may appear conventional, but the film consistently surprises. Itís true that most depictions of mental illness ring false, because a realistic work would usually be really fucking boring, but this is a film that manages to entertain without trivialising its characters or their problems. While angling on the humour of their situation, spotlighting the obsessiveness and lack of social skills that are often a symptom or by-product of mental illness, it takes the subject seriously, an admirably honest approach in a genre often beset by duplicity. Simply put, itís nice to see these kinds of characters Ė and specifically these characters Ė on a movie screen. And like Tom McCarthy or Alexander Payne, Russell can offer escapism while making you think, and feel, a welcome trick on a Friday night, when the temptation can be to immerse oneself in froth.

Cooper, who was just unbearable in The Hangover (a film I loathe), is nothing short of a revelation, and his chemistry with Lawrence Ė one of the best actresses working today Ė is really beautiful. Thereís also a nice performance from De Niro, his best in years, as Cooperís father, who may be trying to build bridges with his son Ė or may just be using him as a good-luck charm to win money betting on football. His sequences seem distracting early on, taking us away from a beguiling burgeoning friendship, but the filmís apparently disparate elements slot together perfectly as it progresses, leading to a wonderfully satisfying finale. I loved it to pieces.



_____________________________

*Wendy Hiller fanboy*

Blog: DJANGO! DUMBO! DESPICABLE ME 2! Plus: other stuff.

"Nothin's really been right since Sam the Lion died."