rick_7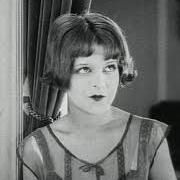 Posts: 6087
Joined: 30/9/2005
From: The internet



As compelling as reasons and computers are, you are correct.

*VERY MINOR SPOILERS*
Silver Linings Playbook (David O. Russell, 2012) – At last! I've been waiting all my life for a film about a character who's a bit like me. And now it's here. Because Bradley Cooper's bruised, bipolar protagonist really fucking hates Stevie Wonder's Ma Cherie Amour. Just like me! And that's not the only reason to celebrate, since Russell's original, screwball-y film of two lost, damaged souls connecting, is the best film I've seen at the cinema this year.

Cooper is a psychiatric patient released after eight months in a hospital, following an explosive episode brought on by his wife's infidelity. Invited to dinner by his best friend, he meets a bereaved depressive (Jennifer Lawrence) who offers him a deal: she can get a message to his estranged wife, if he helps her compete in a dance contest. Its rom-com framework may appear conventional, but the film consistently surprises. It's true that most depictions of mental illness ring false, because a realistic work would usually be really fucking boring, but this is a film that manages to entertain without trivialising its characters or their problems. While angling on the humour of their situation, spotlighting the obsessiveness and lack of social skills that are often a symptom or by-product of mental illness, it takes the subject seriously, an admirably honest approach in a genre often beset by duplicity. Simply put, it's nice to see these kinds of characters – and specifically these characters – on a movie screen. And like Tom McCarthy or Alexander Payne, Russell can entertain while making you think, and feel, a welcome trick on a Friday night, when the temptation can be to immerse oneself in froth.

Cooper, who was just unbearable in The Hangover (a film I loathe), is nothing short of a revelation and his chemistry with Lawrence – one of the best actresses working today – is really beautiful. There's also a nice performance from De Niro, his best in years, as Cooper's father, who may be trying to build bridges with his son – or may just be using him as a good-luck charm to win money betting on football. His sequences seem distracting early on, taking us away from a beautiful burgeoning friendship, but the film's apparently disparate elements slot together perfectly as it progresses, leading to a wonderfully satisfying finale. I loved it to pieces. (4)

Mostly Martha (Sandra Nettelback, 2001) – When the Catherine Zeta-Jones romcom, No Reservations, was on telly recently, I sought advice from the internet as to whether I should watch it. Almost without exception, everybody in the world told me to avoid it like the plague (or Spice-World), but to track down the German-language original immediately. So I did. Martha (Martina Gedeck) is a lonely, workaholic chef whose solitary existence is transformed forever by the arrival of her niece (Maxime Foerste), whose mother – Martha's sister – has died in an accident. At the same time, Martha's job as head honcho in the kitchen appears threatened by the arrival of a charming Italian cook (Sergio Castellitto). What I most enjoyed about the film was how its happy moments were so well earned, and its down-time so true to its story, a lesson most American rom-coms could do with learning about 30 years ago. Really it's a well-observed human drama, with flashes of welcome levity, that isn't afraid of the emotional messiness that's a part of real-life, or the mistakes, grudges or fuzzy reconciliations that go with it. The film has some minor shortcomings in that its score leans towards cheese (complete with light jazz sax) and its cinematography is too glossy and clean for the material, but Gedeck is stunning in the lead, and the story really sucks you in, as well as making you terrifically hungry. (4)

The Decoy Bride (Sheree Folkson, 2011) – A sassy Scotswoman (Kelly MacDonald) returns to the Isle of Man the Hebrides after getting her heart broken, where fate casts her into the life of a ridiculous twitching caricature (David Tennant) – an author and all-time phony who's about to wed a big-jawed American movie star. This rehash of I Know Where I'm Going! – via Leap Year – doesn't really deserve to share a sentence with either, as it doesn't occupy the same realm as P&P's transcendent romance, nor plumb the depths of that recent, insultingly lazy slab of shite. Any charm it does have rests on the superhuman efforts of MacDonald – whose appealing performance weathers all manner of ridiculous developments – and the lovely Isle of Man locales. As with almost any British production that tries to include some Americans, chunks of it are rather embarrassing (ex pony-smacker Sally Phillips, who co-wrote this one, bizarrely forces herself to play a supporting part with an unstintingly terrible US accent), and this would doubtless have worked better had the leading man approximated the behaviour of a human being – even if his sentimental sequence with the bagpipes is rather sweet. Thanks to MacDonald, though, it turns out alright, her comic timing, periodic underplaying and attractive fieriness breathing life into a story that's been told too many times. (2.5)



_____________________________

*Wendy Hiller fanboy*

Blog: DJANGO! DUMBO! DESPICABLE ME 2! Plus: other stuff.

"Nothin's really been right since Sam the Lion died."