rawlinson




Posts: 44500
Joined: 13/6/2008
From: Timbuktu. Chinese or Fictional.

384. Arsenic and Old Lace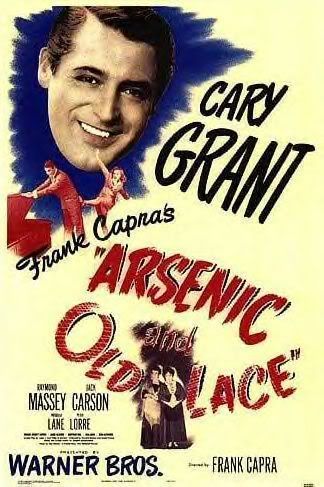 Director: Frank Capra
1944
Film

Last Year's Position: New Entry

A drama critic and writer many a book dismissing marriage, Mortimer Brewster (Grant), has finally fallen in love and gotten married to the girl next door, Elaine Harper (Priscilla Lane) He visits his elderly aunts and their brother Teddy (Who thinks he's Theodore Roosevelt), to tell them the good news. While there he makes an unsettling discovery, a corpse hidden in a window-seat. Believing it to be the work of Teddy, he tells his aunt that he will have to be sent to an asylum, only to be told the truth by his adorable but insane relatives, they murdered the man in the window-seat, and he wasn't the first. They've been poisoning lonely bachelors in an attempt to end what they feel is their misery and burying the bodies in the cellar. The arrival of Jonathan, Mortimer's more criminal, brother (Massey) creates further chaos. Jonathan is a psychotic gangster, on the run from the cops and trying to dispose of his latest corpse, and he's brought his alcoholic plastic surgeon (Lorre) along for the ride. Mortimer has to try and avoid being murdered by Jonathan while alerting the local cops to his danger, think of a way to cover up for his aunts and Teddy's activities, as well as keep Elaine away from danger, all the while worrying that the madness that afflicts the rest of his family will take a hold of him too.

Just reading that synopsis back to myself and it sounds like this is an incredibly dark film, more like a film Grant would have made with a director like Hitchcock rather than Capra. But don't be fooled, Arsenic is a classic farce and one of the funniest comedies ever to come out of Hollywood. Make no mistake, the humour is black and incredibly macabre, maybe surprisingly so when you consider the environment it would have been made in. Farces sometimes don't translate well to cinema, that kinetic energy that's needed to pull it off on stage can sometimes seem stilted and false on camera, thankfully Arsenic And Old Lace avoids that pitfall, thanks in no small part to the amazing cast.

Despite some critical negativity towards his performance, I always thought Grant commanded the show and the film just wouldn't work without his sheer manic energy. There's a shot late in the film where the house is in chaos and Grant, nearing breaking point just sits down on the stairs and takes it all in. This rare calm moment from Grant in this film, where the hysteria in his mind plays out across his face rather than his whole body, demonstrates not just why he was possibly the greatest comedic actor of all time, but why he was one of the most interesting and underrated actors ever to step in front of a camera.

That's not to knock any of the support, while I wish I could have seen the original stage actor, Boris Karloff, in the Jonathan role, Massey does some top-notch work. Lorre manages that peculiar trick of his of being both creepy and sympathetic, sometimes in the same moment. The strongest of the support performances come from the wonderful Josephine Hull and Jean Adair as his aunts, two gentle, sedate, charming women, who just happen to have poisoned numerous men and buried them in the basement.

Arsenic... has a huge place in my heart because it's the first Cary Grant film I ever saw. It started a lifelong love, not just of Grant's films, but of screwball comedy in general. I owe this film so much, and while I think there are greater Grant films and greater screwball comedies, Arsenic will always be among my favourite films.

- Rawlinson

384. Inland Empire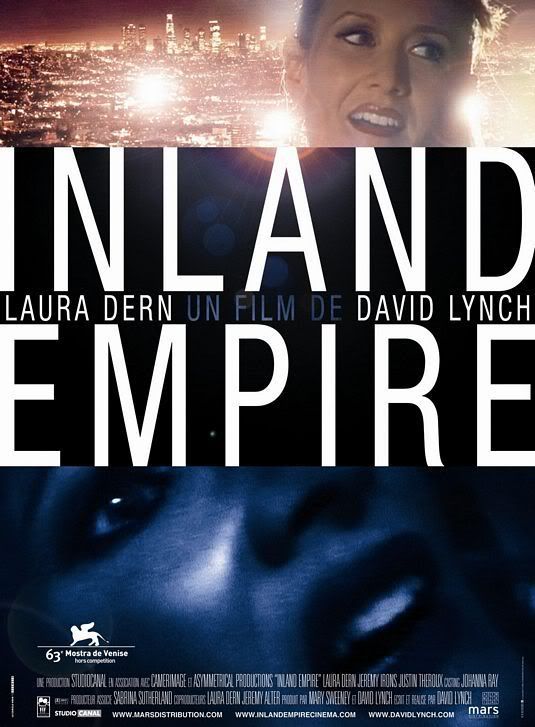 Director: David Lynch
2006
Film

Last Year's Position: 157

Laura Dern plays Nikki, an actress hoping to land a role in a film called On High in Blue Tomorrows. A creepy woman, played by Grace Zabriskie, comes to her home and claims to be her neighbour. Zabriskie insists that Dern has won the part, then she tells a creepy little story about a boy who opened the door and saw the end of the world. She also talks of time mixing together. Dern gets the part, opposite playboy actor Theroux, and the director, Kingsley (Irons) tells them it's a remake of a German film that was unfinished because of stories of a curse that killed the two leads. Nikki's world begins to merge with the film and the possibility of a curse seems more real with each strange new event. Reality and fiction mix together until we're unsure if we're seeing real events happening to Nikki or if we're seeing the part she's playing in the film. Multiple subplots run wild through the film. A group of prostitutes party in a house on the set, Polish prostitutes meet men who degrade them, a strange woman talks of a desire to murder, and the most popular tv show is about a family of humanoid rabbits who could have walked out of one of Beckett's oddest plays.

So it's fair to call Inland Empire a surreal experience. If you boil the plot (?!) down you basically have a psychological thriller about a woman having a nervous breakdown while making a film. Or about a prostitute having a breakdown and imagining she's an actress. Or it could be about doppelgangers and alternate realities, the influence of Maya Deren's Meshes is obvious here. The way Dern doubles is reminiscent of Deren's film and it evokes the same sense of dread of the unknown. Or it might just not matter that much what it's actually about. It's broken record time here but whoever decided we need to be able to clearly understand a film to appreciate it should have been strangled at birth. We can pull out allegories from the film of Hollywood as a place haunted by ghosts of the past, we can see comparisons between the fake glitz of Hollywood and the ghettos some of the characters inhabit. We can even see indications of the performer as whore. But I don't think any of those are the main idea we're meant to take from this film. It actually feels like a stream-of-consciousness work, as if Lynch just allowed himself to follow his instincts and Dern trusted him with it all the way. Speaking of Dern, she puts in a career best turn, a bold, uncompromising performance that puts most working actresses to shame.

The truth is I expect most people to find Inland Empire a sprawling self-indulgent mess, and I don't really care. I don't understand it all, nor do I pretend to. I have ideas but unless Lynch actually offers a detailed explanation that's all any of us can have. So if you take away any sense of clarity, what I think you're left with is a hallucinatory, mind-bending, harrowing tale of identity, hysteria and performance that asks us to think about the nature of reality and fiction. But ultimately it's a puzzle constructed in Lynch's mind, and it's one of the most ambitious and audacious films I've seen him create.

- Rawlinson

384. The Island of Doctor Moreau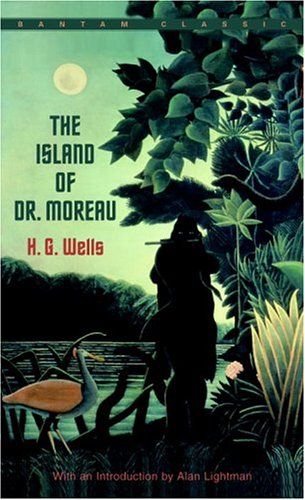 by H.G. Wells
1896
Novel

Last Year's Position: New Entry

A mad doctor tries to cross animals with humans. So it's just like New Zealand, if they had a doctor.