Cool Breeze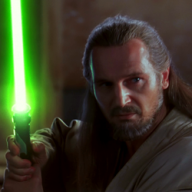 Posts: 2372
Joined: 9/11/2011
From: The Internet

quote:

ORIGINAL: ElephantBoy




quote:

ORIGINAL: Cool Breeze




quote:

ORIGINAL: ElephantBoy




quote:

ORIGINAL: Chris Boomen

ElephantBoy, people do care. Their fanbase just isn't as vocal as other franchises, which doesn't lead to a good enlargement of the amount of fans.

If they are going to do a next one, I'd prefer it if they would go to a one in three year system. (Four is bad box office mojo). Take some time to assemble the cast, and have a longer time for actors to make themself eligible to join the expendables.

Also, I'd like to see them include Steven Seagal, Jackie Chan, Tom Cruise and Nicolas Cage to represent older stars. Newer stars; Mark Wahlberg, Jeremy Renner and Matt Damon.




I said not enough people care, and I think the Box Office has backed me up on that. It is a one joke movie which certainly does not deserve two sequels.




The fact that Expendables is now a trilogy ( with spin offs in development ) proves that the films are box office hits and that people do care.



No its because they are so cheap to make. Also I am pretty sure the second one flopped. I am standing by my prediction than this will be the last one.



Ok you walked into this one...

The Expendables : Production budget - $80 million.
Box office gross - $ 274 million.


The Expendables 2 : Production budget - $ 100 million.
Box office gross - $ 312 million.

So while they hardly in the Avatar range, the films are fairly big budget affairs and very successful box office hits.Therefore they are POPULAR.That simple enough for you to understand?

< Message edited by Cool Breeze -- 25/6/2014 6:05:15 PM >

_____________________________

'' Iv played Oskar Schindler, Michael Collins, Rob Roy Mcgregor, even ZEUS for gods sake! No one is going to believe me to be a green grocer! ''