Rebel scum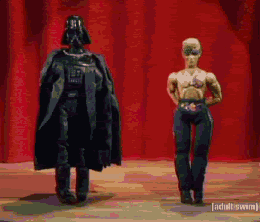 Posts: 3458
Joined: 2/1/2006

If they're reading your posts, they must be reading the rest of the thread!

HEY DISNEY! Here is the perfect Episode VII script:

EXT: NABOO
JAR JAR BINKS is in the middle of a grassy plane. A shadow appears from above, and grows larger and larger. Finally, JAR JAR looks up.



JAR JAR
Oh shit!



A STAR DESTROYER falls on JAR JAR and explodes.

CREDITS.



_____________________________

"We are not safe! A dark menace rises to the east! Duckies go quack! Cows go moo! I want ice cream. Verily, will you two hobbits join my quest?"