Cool Breeze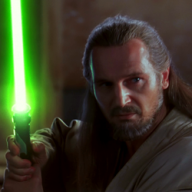 Posts: 2162
Joined: 9/11/2011
From: The Internet

quote:

ORIGINAL: Mr Gittes




quote:

ORIGINAL: rich

But imagine if the film was a really amazing, worthwhile entry to the series - a few crap CG moments would mean a lot less.



That's a good point. Then the only complaints would be from the CIA (Cynical Internet Arseholes) who would scream "It's not old school enough." While everyone else would be having a ball

I consider Tintin to be the Indy 4 we should have had. Fucking love that movie, yet it's CG animated - with breathtaking quality, but still you get my point. It was closer to the spirit of classic Indiana Jones. In a way, I look at that movie as Spielberg's apology not only for Indy 4 but maybe Hook as well (look at that amazing pirate ship sequence).

No offence to hardcore Tintin fans by the way; he's still his own beast.



Bloody hell.I must go watch Tintin now.It just looks like a silly kids cartoon to me.



_____________________________

'' Iv played Oskar Schindler, Michael Collins, Rob Roy Mcgregor, even ZEUS for gods sake! No one is going to believe me to be a green grocer! ''