Cool Breeze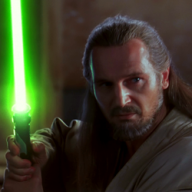 Posts: 2162
Joined: 9/11/2011
From: The Internet

quote:

ORIGINAL: giggity

I think it was just too little too late with putting them on screen together. It didn't have any power to it that it should have had, if they would have done it in the 80's or early 90's then it may have been in a better film. But seeing them stiffly lumber around, making rubbish references just made it seem lifeless. They should have just left it at the church scene in the first expendables, while not amazing, it was a nice gimmick to see them together.

To compare it to another pair of actors and scenes they were in together, Arnie, Sly and Bruce church scene in expendables 1 was Pacino and De Niro cafe scene in Heat (a much inferior version albeit). It showed them together and left the audience wanting more.
The ending of Expendables 2 was De Niro and Pacino in the whole of Righteous Kill, dull, lifeless and nothing like what it should have been had they teamed in their prime.



Completely disagree.These are ACTION heroes.We always wanted to see them in action together.Talking in a church for a minute wasn't good enough.Seeing them all together kicking ass was a joy to behold



_____________________________

'' Iv played Oskar Schindler, Michael Collins, Rob Roy Mcgregor, even ZEUS for gods sake! No one is going to believe me to be a green grocer! ''