Goodfella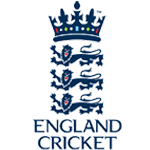 Posts: 17788
Joined: 30/9/2005
From: North Devon

quote:

ORIGINAL: DJ Satan




quote:

ORIGINAL: Goodfella



quote:

ORIGINAL: MonsterCat

Still, I guess Watkins will soon experience some horrific shit himself when he gets cornholed on a daily basis by a big, fat and bald neo-nazi on a daily basis.




Given some of the very sick and twisted things this 'man' got up too, it wouldn't surprise me if he enjoyed that sort of thing anyway.




Did you just imply that he is likely to enjoy gay sex because he is "sick and twisted"?



Yes, that's exactly what I was implying, nothing to do with the act of rape, as in connected with the acts that he committed on his victims, you also don't need a direct reference to that, it's pretty obvious. The implication is he would enjoy a twisted act of enforced sex and performer in such a manner not akin to with what he did, whether that be straight or gay sex for that matter.

I'm not even sure why I'm dignifying this with a response to be honest, and you should be careful yourself. When you start implying such accusations that are both offensive and libellous with no evidence, when it was quite clear what I meant and I have never suggested anything of such previous belief, it can very quickly come back and round on you.

Boy, I really am fucking sick and tired of this on here, instead of assuming there is always an opportunity to try and belittle someone across on an internet forum to massage your own ego, why don't you try reading what I've put properly and put a bit of thought into it.



< Message edited by Goodfella -- 19/12/2013 5:21:31 PM >

_____________________________

"It is the Shawshank Redemption! Just with more tunneling through shit and less fucking redemption."

If you can quote the rules, then you can obey them.