Goodfella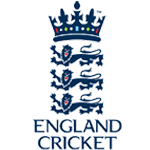 Posts: 17787
Joined: 30/9/2005
From: North Devon

quote:

ORIGINAL: thatlittlemonkey

Please, don't for a second, believe that I am excusing the crimes or the length of the sentence (he should have far more), but I would imagine that his age would be a big factor in this. After all, at 83, 15 months could end up being a life sentence. However, it was not nearly as long as it should've been.



It could, it could not, however if you are going to operate age into sentencing, then why isn't age also reflective, then, and I don't fully agree with this myself but not for the reasons you may think, in the victims of the crime for which he is being sentenced. One was as young as 9 years old, I'd say that is about as defenceless for a victim as you can get and one who has, whether or not and we obviously don't know the long-term effects, had her life shattered by this, even if she was perhaps young enough that it has not figured into her psychology as perhaps as if she was 21 and sexually assaulted but that is really my point, it should be totally irrelevant but if it is then what about those things being taken into factor as well? Also, he wasn't 83 when he committed the crimes, for so long he has gotten away with these heinous acts, presumably protected to a degree but his position of power and influence, but when we won't get into that too much until the full enquiry into the BBC in relation to these kind of cases is complete.

A drug syndicate working out of London that supplied Class A drugs in large-scale operations to several parts of south-west England including Plymouth and Bristol saw several of it's high-ranking perpetrators sentenced to between 18 and 21 years in prison today. Rightly so, a thoroughly-deserving sentence and I am in no ways suggesting that because they were not directly responsible for the ill-health, injury, pain and misery that drugs of this type inflict on people's lives and all those around them, as well as sometimes fatalities, this makes them less partially responsible but the nature is similar in the essence of cause to effect so I would ask why the sentenced handed to Stuart Hall doesn't reflect this line of thinking more? I heard the report on the radio and the judge in question handing down the sentences to the drug-dealers to that very approach of the traumatic effect that they had so heartlessly contributed to people's lives (contributed as well, drug addicts make a starting choice that ultimately leads down a road in the majority of cases, those sexually abused as children, actually those who suffer any form of sexual abuse, don't) and had done it purely for their own personal gain, in this case, money, in the case of someone sexually abusing children, well anywhere you want to put it really, a widely-debated issue, personal satisfaction? Power? Twisted and evil sexual arousal? Who knows. But the point is although these two different sentences may be different in their very nature, they are not in the motives of the perpetrators necessarily and the possible effects and outcomes for the victims, so where does the difference come in them then?

I have never heard of any judge taking into consideration the sentencing of crimes of that nature at the time they were committed either when cases come to court like in these circumstances either, sentencing is often reviewed with regards to the different types of crimes committed, especially in the wake of recent concerns over prison populations, which in my personal opinion is a cheap and awful reason to review sentencing in this country because frankly it shows what I have often felt about the government and the CPS that the victim, and they are not still alleged at this stage, the accused has been convicted, but the victim is still not the priority and we have a justice system loaded in the criminals favour but that's getting slightly off topic.

I hope the review goes through and the current sentence is overturned and replaced with one that better fits the crime, and if that means Stuart Hall passes away in the prison that is the price you pay for the disgusting crimes you commit, and he should feel lucky he got to see so much of his life in the meantime given what he'd done but finally and thankfully he's been prosecuted and now he should face the full extent of the law. regardless of his current personal circumstances.



_____________________________

"It is the Shawshank Redemption! Just with more tunneling through shit and less fucking redemption."

If you can quote the rules, then you can obey them.