Rebel scum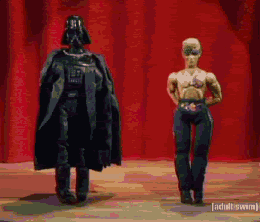 Posts: 3458
Joined: 2/1/2006

I'm Sorry I Haven't A Clue


I also love Wilder, Cleese, Izzard, Russell, Capaldi, Mahoney, Guinness, Lowe, Marx and Rock in those roles. Most of the others I haven't seen.



_____________________________

"We are not safe! A dark menace rises to the east! Duckies go quack! Cows go moo! I want ice cream. Verily, will you two hobbits join my quest?"