Goodfella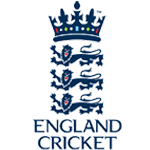 Posts: 17770
Joined: 30/9/2005
From: North Devon

quote:

ORIGINAL: vad3r




quote:

ORIGINAL: Goodfella

http://www.telegraph.co.uk/news/uknews/crime/9566094/Megan-Stammers-police-release-pictures-of-schoolgirl-and-teacher-on-ferry-as-Interpol-joins-hunt.html

I'm sure posting a link is not really a necessity as unless you've been living under a rock for the past week you'll have heard about this story on the news or the radio, or seen it in the papers, initially when police first confirmed the teenager and her 30 year-old maths teacher were missing it didn't seem to automatically register on the airwaves but since tomorrow it will be a week since they first disappeared it's made headline news and the pair have been on the front of every national newspaper for the past two days.

I'm surprised there's not a thread already and I wondered what everyone's thoughts are?

It's a story that's caught a big portion of public attention and the interest and intrigue has grown as more has been learnt and I think over the last few hours more with regards to the police's reaction, which to a degree has seemed quite timid from an outside prospective and one more of understanding and consideration to the pair rather than one you would usually expect for a manhunt of this nature, it's caught mine because my mum's a teacher and with this kind of thing comes the usual swarm of vipers down on child protection mandates and we get the usual "school's don't do enough to protect kids" kind of crap and also because I've spoken to several people from different walks of life about this and it seems there is some opinion out there that is probably going to be considered very unconventional and in many respects, controversial. Let's just say this isn't your standard 'paedophile case' where the automatic reaction is to give her a homecoming parade and him a long, hard walk to the gallows.

But let me first make it perfectly clear that NO RELATIONSHIP between a 30 year-old man (school-teacher or not) and a 15 year-old girl is acceptable, sexual or non-sexual. I don't care if the only thing he did is hold her hand on a flight home or whether he's performed every sex act under the moon with her and filmed it all, it's despicable and I would expect a man of his presumed intelligence to know better and know he's not going to get away with this. There will be an end-game here and he must surely know his days are numbered, even if he walks back into the country with her and she confirms consent and denies everything else, forget the breach of trust charge he'll face, the media will make sure he sees the inside of an 12 by 8 foot box for a very, very, very long time. Whether he deserves one or not, there won't be any fair trial here.

But......and I say this very tentatively....I'm not buying this grooming, sexual predator image that some of the media have craved to create of him. First off, she's a 15 year-old, yes she's still a child, but she's also a young woman. Just looking at her pictures, and reading some of the stuff she reportedly wrote on social media websites and what her friends have said, she strikes me as a lot more intelligent, sassy and aware than perhaps the Daily Mirror or The Sun would prefer she is. I'm not saying she led him on, and not the other way around, it would be wrong to make any statement, no-one apart from the two know the true ins and outs of who did what first and who led who where and until they're back in the country and questioned apart no-one will but her actions, and his, strike me this was very much a two-way thing and who's to say they aren't "in love"? Yes it's not right at all for a man to bear love and affection down on a minor and I'm not saying it's something I think any man should be able to do, but if they truly believe they are in love and this is the reason they've gone down this path then when they do return (or are brought back) this is going to throw up some horrendous moral dilemmas that are going to have very drawn-out and traumatic effects on their's and their families lives for a very long time. Paedophiles in the sense of the word we all know also don't tend to manipulate their victims as openly as we believe he did then run off to France with them and get caught on CCTV on the ferry acting like a young couple on their fourth date. They do with the child sex ring in Rochdale did. Is he a paedophile? Is he a pervert? Is he a what? I don't know how to answer that question, someone else do it for me, a few of us have spent a long time talking about this today and we still have no idea what bracket to stick him in. Also bear in mind at this point we don't know if they've actually had sexual intercourse? The easy assumption (and the one most news-worthy) is to say they have, but we don't know anything about how far this relationship has actually gone. Friends say they socialised out of school but can't seem to actually confirm anything definite, both their phones were seized last week and no evidence was found and you would assume if e-mails or pictures had been found on either of their computers it would have been reported to the press by now. As for Megan, when I went to school most of the 15 year-old girls in my year 11 were dating older boys, well let's be frank, men. No they weren't as old as 30, but some of them were around 20 and yes several of them were immature infatuations with a boyfriend who drives, earns money and is "cooler" than any other boy in your year. But some of them struck me like Megan is, they were a bit unconventional, alternative themselves. Attractive but not in the popularity contest sense and into things like Nirvana and poetry, and they dug blokes like this Forrest man who is probably far more in touch with young people in his school district than any other teacher there. And they were in relationships in every sense of the word, I don't know if they were having sex or not, you can only hope not but some of it wasn't as "simple" or "teenagers being teenagers" as some parents and older members of the community would have liked to have thought and I can look back on that as a 25 year-old man now and know that my opinion has not changed from them, in fact two of the couples are still together.

The attack on the school she attended and he taught at really irks me too. Apparently two previous sex offenders were employed there. Well they weren't, one was a supply teacher employed by the county who had sexual intercourse with two teenage girls and was sacked and imprisoned upon learning this and the other only had allegations made against them and none were ever proven. Those who know very little about the multi-agency tactics and politics used in dealing with child protection and safety seem to think the school should have automatically suspended Forrest when the hear'say started. Ah, if only it was so easy. It would be any eye-opening experience to stick some of these "child protection activists" in these statement meetings and see just how far they get with it, after all you're innocent until proven guilty in this country regardless of whatever crime we are dealing with and the lengths teachers, the police and social services have to go to and the undeniable proof required to even get a copper to go and knock at a possible culprit's door is indescribable. Those of you already in this area of work probably needn't bothered reading that. And it's exactly the same when a teacher is accused of "fooling around" with a student and in this case it appears that no complaints were actually officially lodged, there seems to be a lot of truncated rumour that "it was common knowledge" and he was under investigation but the police can't seem to confirm anything specific, neither can the school or her friends, it's very easy with hindsight to make calculated judgements about what should have happened then or there. He was set to be suspended a day after he disappeared and that alone is a very difficult procedure for any school to administer especially when they at that point had no actual proof anything was going on (if they did he would have been arrested, forget suspension), he was most likely going to be suspended more than anything for his own security. It may have been at that point that they were going to make Megan's parents aware of the situation and those around her and it would no longer have been right or safe to have him on school premises, let alone teaching her.

There's another party I feel very sorry for in this story, that the media don't seem to be paying too much attention to, and that's Forrest's wife. Married just a year and pregnant I believe, not only is she dealing with the crushing blow of what's happened, the public humiliation must be cutting her apart, I hope for her sake as much as any others and her unborn child that there is a swift resolution to this so she can start putting the shattered pieces of her life back together.

Anyway I'll wrap it up there and open the floor to what others thinking? Of course I close by saying that I hope she is found and brought home soon safely so her family and friends can be spared any more agony, I would plead to him to realise that whatever feelings or emotions are involved in, this trip isn't going to last forever and there's no sunset here.






That's a lot of words.



Yeah well I've just finished a 10-hour shift, I have a stinking cold and have two further 10-hour shifts over the next two days so I was in the mood for a bit of writing of course.

This is quite a serious issue and I was actually looking for some genuine responses and opinion so I'd prefer this not to turn into a disabled thread like the ones in OT thanks.



_____________________________

"It is the Shawshank Redemption! Just with more tunneling through shit and less fucking redemption."

If you can quote the rules, then you can obey them.