Rebel scum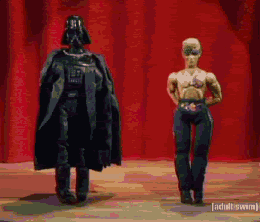 Posts: 3458
Joined: 2/1/2006

1-The Law
2-When this character was a boy he ate five dozen eggs
3-Perlman dressed up as him for a kid recently
4-You can fly!
5-From the studio that brought you #2 and #4, their major comeback film
7-As you wish
8-This character's FIRST appearance (Even though the pic's from his second...)
10-Smokin'!
11-Surprisingly good recent Dreamworks film
14-Ugh, he's doing his own theme music?
16-Dead or alive, you're coming with me
18-From the studio that brought you #2, #4, #5 and #14, another 90s effort
21-From an offshoot of the studio that brought you #2, #4, #5, #14 and #18, their first film
22-Groovy
23-Not to be confused with the Black Sabbath number
24-But I thought he was Tommy Lee Jones
26-From the same offshoot that brought you #21
27-Let's see what Snyder does with him.

< Message edited by Rebel scum -- 5/9/2012 12:15:47 PM >

_____________________________

"We are not safe! A dark menace rises to the east! Duckies go quack! Cows go moo! I want ice cream. Verily, will you two hobbits join my quest?"