Cool Breeze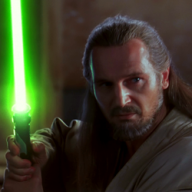 Posts: 2372
Joined: 9/11/2011
From: The Internet

quote:

ORIGINAL: Shifty Bench



quote:

ORIGINAL: Cool Breeze




quote:

ORIGINAL: Shifty Bench

Cool Breeze, you must remember that this film was in 3D and Imax, both of which costs more than 2D, which the first film was. This means less people are have been to see it, therefore, while it is not a failure, it has still underperformed. It still should have made more than it is.




Maybe people opted to see it in proper 2D instead of all that 3D nonsense.

Less people have been to see it because it was released in between a post Avengers Iron Man 3 and a post Fast Five Fast 6.The last film didnt have such strong competition.Despite all that it has still proven to have had strong legs at the box office.I remember a few weeks ago people were predicting a disappearing act for the film after the opening weekend because of Fast 6 and Hangover 3 being released the following week.As it turns out,Its Hangover 3 which seems to be the one going down the tubes.

Bloody hell, no one seems to be impressed unless you make a billion dollars these days!




No,you are missing the point. You claim the film is 'a terrific success' because it has made almost $200m domestic but considering it cost around that much to make, it isn't a success at all. You just don't seem to be able to grasp this, despite how many people tell you. It doesn't have to make a billion, but it still needs to make a lot more than it is right now. It was expected to make more than the original compared to its budget and it isn't doing that. A sequel has to outdo the original to be a success.



Well by those standards, George Lucas wouldnt have made Revenge Of The Sith given that Attack Of The Clones made a lot less than The Phantom Menace.And there are many other examples of sequels making less than their predecessors but still further sequels are made.



_____________________________

'' Iv played Oskar Schindler, Michael Collins, Rob Roy Mcgregor, even ZEUS for gods sake! No one is going to believe me to be a green grocer! ''