Rebel scum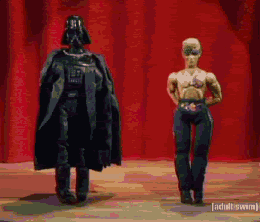 Posts: 3458
Joined: 2/1/2006

quote:

ORIGINAL: bbobeckyj




quote:

ORIGINAL: Rebel scum




quote:

ORIGINAL: bbobeckyj




quote:

ORIGINAL: Rebel scum
The best way to get five stars from Empire is to, I dunno, make a good film?



Or just be a film made by Jackson, Whedon, Nolan, Spielberg, Coen, Boyle, Lucas, Abrams, Singer etc etc. They have all made films which get an extra star than they deserve. Empire reviews are far from impartial.




In your opinion. Everyone's entitled to one, but that doesn't make other ones wrong, even if they're published in a magazine. Star ratings are tricky buggers anyway, and the difference between, say, a high 3 and a low 4 is hard to define. I tend to go by the meat of the review as to whether or not to see it, and since the review for Expendables 2 confirms what I reckoned this film would be (Ie-Okay action mixed with crappy everything else) I won't be seeing it. If that's your thing, go for it, but that doesn't make the review wrong.



Well of course in my opinion, I didn't say it was anyone else's. And I didn't say theirs was wrong either, but you can't honestly deny that Empire are not often starstruck/blinded by their love of their favourite people.
Point being how many of these films deserve the rating they were given and have stood the test of time to be remembered and revered as a classic? -
King Kong
Cloverfield
Attack of the clones
Intolerable cruelty
Moulin Rouge
Or some 4 star -
War of the worlds
X-men
Indiana Jones And The Kingdom Of The Crystal Skull





Those ones do, in my opinion. Cloverfield and Intolerable Cruelty onto got 4 stars by the way. Plenty of others are pushing it-I know Moulin Rouge and King Kong still have a vocal fanbase.

And everyone gets blinded by hype. Don't tell me you've never seen a film, thought it was awesome, then seen it later and realised it's not as good divorced from the buildup and excitement. I know I have.




_____________________________

"We are not safe! A dark menace rises to the east! Duckies go quack! Cows go moo! I want ice cream. Verily, will you two hobbits join my quest?"