sharkboy

Posts: 6298
Joined: 26/9/2005
From: Belfast

quote:

ORIGINAL: sanchia




These are both the same species of fish (the Mexican Tetra) one is descended from some which ended up in a cave the other is not.



You lie!! They were both created about 6000 years ago by the almighty - the first one hid in caves to hide from the dinosau...sorry, just slipped into creationist mode there.


Not to push this thread too much
, but it amazes me sometimes how creationists can see this and not think that maybe Darwin had a point
And just to get it firmly back on topic, I introduce the Yeti Crab, discovered in 2005: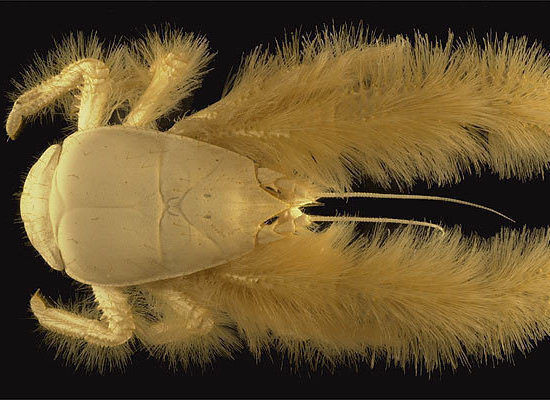 _____________________________

WWLD?

Every time we think we have measured our capacity to meet a challenge, we look up and we're reminded that that capacity may well be limitless

I left in love, in laughter, and in truth and wherever truth, love and laughter abide, I am there in spirit.