rawlinson




Posts: 44500
Joined: 13/6/2008
From: Timbuktu. Chinese or Fictional.

90. The Indian Runner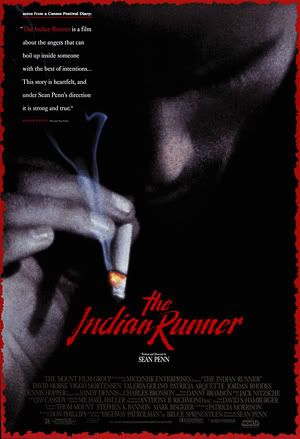 Director: Sean Penn
Year: 1991

Based on Springsteen's classic Highway Patrolman, The Indian Runner, along with Spicoli, is enough to forgive Penn for every idiotic thing he's ever said or done. David Morse and Viggo Mortensen star as Joe and Frank Roberts, two brothers in 60s Nebraska. Joe (Morse) is the more responsible, upright of the two, working as a small-town sheriff. Frank (Mortensen) was always in trouble even before going off to Vietnam, now he's back, his demons control him more and more, bringing the two brothers into conflict. The story is an old one, but it's expertly told, and both Morse and Mortensen turn in intense and brilliant performances. Penn still hasn't directed a better film.