Cool Breeze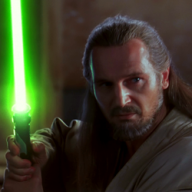 Posts: 2162
Joined: 9/11/2011
From: The Internet

quote:

ORIGINAL: vad3r




quote:

ORIGINAL: Cool Breeze




quote:

ORIGINAL: vad3r

TDK had the most disappointing selection of extras for an anticipated blu ray ever. A whole bunch of nothing, unworthy of even a YouTube video.

Nolan is really a tight bastard when it comes to extras. He needs to learn a thing or two from Kevin Smith, Fincher, Whedon, R. Scott, Cameron or Jackson in that regard. They always flood their blu rays and DVDs with everything.






Nolans Batman films on blu had plenty of making of featuretes and docs about the making of the films so I dont see how he can be seen as a " tight bastard " which is a very insulting thing to say about the man who has given us the best superhero trilogy ever.

The guy doesn't do commentaries so what? That's his preference and the docs tell us tons about the making of the film so I don't see the problem here.




What ''docs and featuretes'' are these exactly? I own both of them on blu ray and should report them as fakes because I don't see any on there.



What versions did you buy? On my Batman Begins Blu there are featurettes on everything from the stunts,design of the batsuits,Christian Bales fight training,the Batmobile,files on Batmans equipment,location filming,Tankman Begins spoof (etc).

The Dark Knight blu has pip mode which focuses on different aspects of the production and on disc two there is a great 45 min doc on how Batmans gadgets and and another which is an in universe news interview with Harvey Dent set shortly before the film begins along trailers,tv spots,artwork.I dont see much else that i could possibly want as the main reason fro buying the thing is the film.

Frankly youre just being a greedy '' bastard '' vad3r.


_____________________________

'' Iv played Oskar Schindler, Michael Collins, Rob Roy Mcgregor, even ZEUS for gods sake! No one is going to believe me to be a green grocer! ''