Rebel scum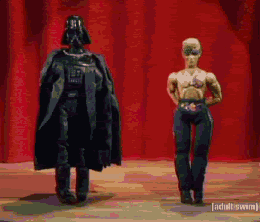 Posts: 3458
Joined: 2/1/2006

The Old Mill - Really good
A Fish Called Selma - One of the best Simpsons ep, if only for the Planet of the Apes musical
Pinocchio is gloriously fucked up
Creature Comforts is alright
Tintin is absolutely fantastic and should be much higher
The Zoot Cat is great
The Band Concert is wonderful
Marge Vs The Monorail is only really memorable for the song
Lady and the Tramp is great, but better than Pinocchio?
I really didn't take to Street of Crocodiles
Arthur Christmas is good, but lost a lot on rewatch
Snow White I find more iconic than enjoyable
Sleeping Beauty has Disney's best villain
Feed The Kitty is fantastic
Deep Space Homer is one of the best Simpsons
Fantasia 2000 would be a solid-gold classic if they got rid of that Tin Soldier sequence
Going Going Gosh is Wile-E, so it's amazing
Peter and the Wolf is the best adaptation of the story
To Beep Or Not To Beep is one of the weaker of the classic Wile-E shorts, but that image made me laugh.
The Tell-Tale Heart should be higher. Like, much much higher.
Tangled. What.
Kung Fu Panda is bettered by its sequel, but yeah, Dreamworks are cunts
The Simpsons Movie above the classic episodes? Crazy,
Fast And Furry-Ous is the best Wile-E
For The Birds is good fun, but there are a lot of superior Pixar shorts
A Bugs Life is mid-tier Pixar, not great but not the quagmire of boring that Brave and Ratatouille were
Rango is a load of fun
The Cat Came Back is infuriatingly catchy and funny to boot

< Message edited by Rebel scum -- 27/2/2013 6:14:09 PM >

_____________________________

"We are not safe! A dark menace rises to the east! Duckies go quack! Cows go moo! I want ice cream. Verily, will you two hobbits join my quest?"