TRM


Posts: 4796
Joined: 20/10/2006
From: Bristol

92. The Warriors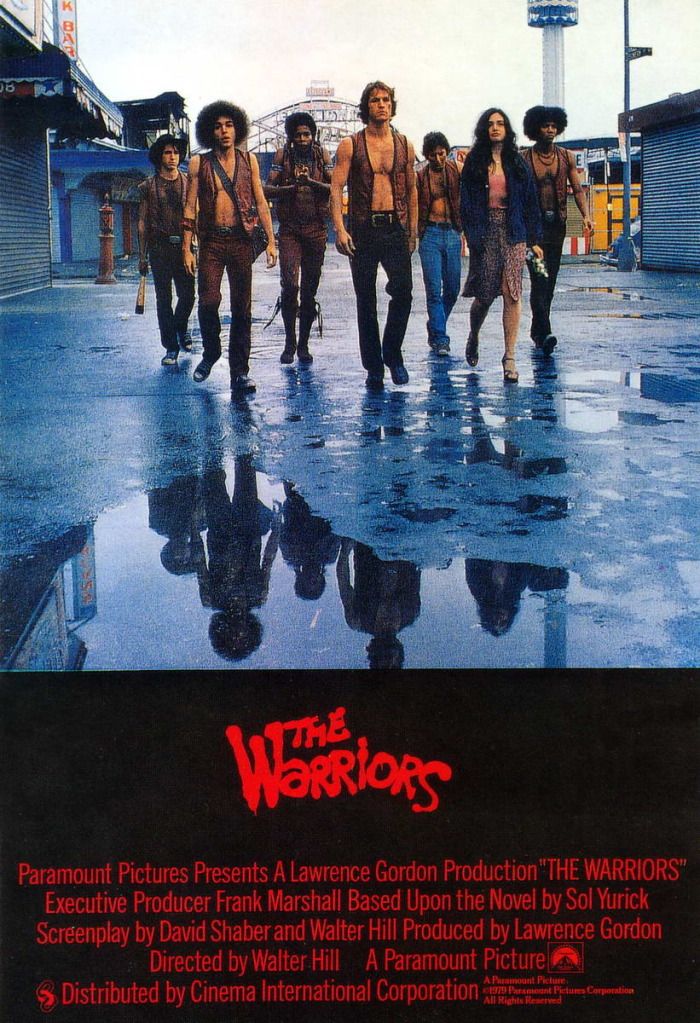 (1979; Walter Hill)
Highest Vote: Rebenectomy


The Warriors are one of several gangs in the New York area. Along with the other gangs, they've been brought together for a group meeting led by Cyrus (Roger Hill), head of one of the most powerful gangs. He calls for all the rivalries to be put aside, and for the gangs to unite and take over the city. During the meeting, Cyrus is gunned down by Luther (David Patrick Kelly) leader of minor league gang, The Rogues. Luther blames The Warriors for the murder and the gang find themselves hunted men, pursued through the city by all other gangs, with their every move broadcast over the airways by a mysterious D.J. (Lynne Thigpen). The Warriors' only hope is to make it back to their Coney Island base, but with every other gang wanting them dead, they soon start losing members.

Despite the controversy about the film inciting gang violence, it's actually a lot camper a film than you might be expecting, both in the colourful gang costumes and in the cartoonish violence, and you'd be forgiven for dismissing it on the basis of its undeniable silliness. And in truth, it probably shouldn't be as good as it is, neither the script or any of the performances feel particularly memorable when looked at in isolation, but when it all come together there's something about it that just works. One of the film's greatest strengths is actually the fact that none of the characters are very well developed. It gives theWarriors the feeling of a gang working together for their own survival, when people fall out of step with that, they die. Hill also refuses to soften the Warriors. They're our heroes, but only because everyone is after them. Even while running for their life they find the time to threaten a girl with gang rape, these are not nice people, and we're not allowed to forget that.

The visuals are also incredible, the costume designs that split the gangs into easily identifiable gangs, along with the urban decay of the locations, gives the film an oddly out of time feel. Hill was aiming for the epic feel of myth with this film, and what he achieves is a story that (modern trappings aside) could have taken place anywhere, at any time. But at its heart, The Warriors is pure pulp, and that's why it works so well. It It's thrilling, intense, undeniably silly, but so much fun that you don't care. It's one of the defining cult films, and for good reason.
- Rawlinson
92. Network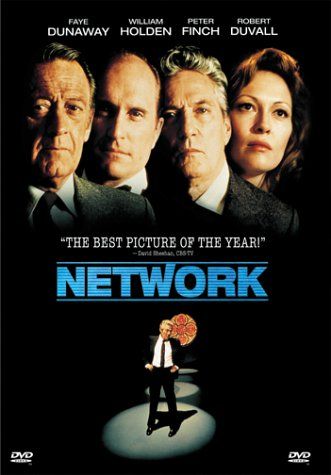 (1976; Sidney Lumet)
Highest Vote: Toast

Perhaps Lumet's greatest achievement (yes, I have seen Serpico, Dog Day Afternoon, and the sublime Twelve Angry Men), Network is a satirical dramedy about TV and the effect that it can have on human emotion. The plot sees Howard Beale (Peter Finch, recipiant of the first ever posthumous Oscar) appointed as a prophecy-spewing madman on TV by Diana Christiensen (Faye Dunaway), who in turn is having an affair with Beale's best friend and network high-up Max Schumacher (William Holden). But that's just what's going on in the foreground of this film, because what's going on in the background is much, much more interested. Despite the clever direction and superb performances, the best thing about the film is the writing and the execution. Not only does Network provide deep insight into the every day running of a TV network in the 1970s, it is also a pointed satire against the effects of television and - most of all, perhaps - the American dream. Pointing a finger on the all-seeing, all-knowing TV, and how it has become the only source of information and education for a whole generation, Network attacks the idea of TV's influence from the inside. But the best scenes are those between network executive Schumacher and his trampled-on wife, who knows that he's had an affair but can't do anything about it, or the scenes between Schumacher and Christiensen. Not only does Max live out these deceptive events, but he narrates them - telling the truth about how predictable, banal, and unreal movies actually are. Everything that he says is going to happen, or everything that TV and film has told him will happen, doesn't. What's left is a sad, sorry mess; a broken marriage, several ruined lives, and a corpse. There is no happy ending. Things aren't wrapped up neatly in half an hour episodes. TV, unfortunately for a generation that has been brainwashed, is not the answer.- Piles

< Message edited by TRM -- 4/8/2012 10:30:41 PM >

_____________________________

I'm going out to the states to redeem the social outcasts. My only real ambition is to cultivate Texas. I love Texas. You must watch "The last picture show". That film! It was my first real sexual relationship.