Cool Breeze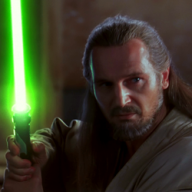 Posts: 2162
Joined: 9/11/2011
From: The Internet

quote:

ORIGINAL: Vadersville

The 'not enough Batman' complaint always seems daft to me as Nolan has said since BB that for him his films are about Bruce Wayne (and the different parts of his character), and to be fair, as much as I love Tim Burton's Batman (and to a lesser extent, Batman Returns) those films are all about the villians. Likewise, Smith complains that Nolan's Bruce is only Batman twice before his retirement - because he was given The Joker card at the end of the BB and the Joker is in TDK. Forgeting of coures the year or so gap between the films, the references to other adventures(is that the right word?), Bruce's scars, etc - as opposed to being out on patrol every night, when at the end of Tim Burton's Batman he pretty much leaves a letter saying I'm done now but if you ever need me again use this signal. Such a bizzare complaint.

I also got bored with Smith going on about how stupid it was Rachel's death made Bruce quit Batman for 8 years and how much of a departure it was from the character in the comics. Well, for one, it wasn't Rachel's death that made him quit, it was taking the fall for Harvey and the fact he felt he wasn't needed anymore. Rachel's death and his guilt is what stops him moving on after hanging up the cape and cowl. He also points out that Batman never quit in the comics after losing jason Todd as some sort of proof that this would never happen. I'm guessing he's never read The Dark Knight Returns then? Clearly a big influence on the film and on Batman as a whole, it depicts an older Bruce Wayne donning the cape once more after a long retirement following the death of one Jason Todd. Sure it's an elsweorld's tale and actually was printed before A Death in the Family, but come on.

The thing with Gordon sending all the cops into the tunnels being a plot hole also baffles me. One, its not every single cop as we see Gordon and others trying to track the bomb in the months before the final showdown, but more than that it's not a plot hole but a bad decision made by a character. As soon as Gordon says it I knew it was gonna turn bad. But Gordon is on the edge, hes been dragged down into the tunnels, seen an underground army, been shot and then ignored by his next-in-command. Frustrated and desperate, he makes a bad call. How is that a plot hole?

I'm actually reading the novelisation of The Dark Knight Rises at the moment, (I didn't bother with the first two but heard good things about this one and had it for Christmas anyway) and it does expand on the story seen in the film in some cool ways, from what I can only assume were deleted scenes / lines, etc. One thing that I thought was interesting is that at their first meeting Fox offers the high-tech brace for his leg but Bruce, quite forcibly, refuses. It's suggested that he doesn't seek medical attention for the injury because of guilt. Harvey was killed in the fall whereas he walked away with just a damaged knee. It's a constant reminder of his failure, (kind of like the Jason Todd suit in the cave from the comics I guess) and he only accepts the brace once he's decided to become Batman again.



Yeah id agree with all this.I think some fans expect to see the comic Batman exactly represented in the films.Its clear that this is NOLANS take on the character and unlike the comics, he gives Bruce Wayne a happy ending.



_____________________________

'' Iv played Oskar Schindler, Michael Collins, Rob Roy Mcgregor, even ZEUS for gods sake! No one is going to believe me to be a green grocer! ''