Rebel scum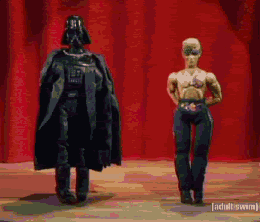 Posts: 3458
Joined: 2/1/2006

quote:

ORIGINAL: MovieAddict247

Emma, on the other hand, is awful and has no redeeming qualities whatsoever. Furthermore, I had to study it in school, which managed to do the impossible and make it worse.



Wow, Emma sounds better by the minute...


In terms of studying books at school, some of my all-time faves were analysed to death at school (Woman in Black, Dracula, To Kill A Mockingbird) and I still really like them, though studying a crap book does tend to make them worse. We did P&P at A-Level, otherwise I'd never have read it!



_____________________________

"We are not safe! A dark menace rises to the east! Duckies go quack! Cows go moo! I want ice cream. Verily, will you two hobbits join my quest?"