Cool Breeze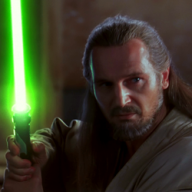 Posts: 2162
Joined: 9/11/2011
From: The Internet

quote:

ORIGINAL: Timon

For me, while Thor did have problems, it had heart which went a long way.

Captain America started well, but after he liberated the POW camp, it went downhill for me. It needed a scene where HYDRA's weapons actually posed a threat to the Allies, such as the 4th Army being wiped out or something. Instead we had a montage (which looked a lot of fun) before a green screen finale and an ending that had no punch or heart at all.

If JJ Abrams can do something similar in the first 10 mins of Star Trek, I have no idea how Joe Johnson dropped the ball so spectacularly for the film's ending. I should have had tears running down my face as Rogers crashed landed and he fought to get out of the wreckage before succumbing to the cold. But no. Nothing. Nada.



Kind of pointless to compare those two scenes from two completely different movies.In Star Trek, George Kirk was flying to his death without ever having seen his newborn child, wheras with Cap, we all knew he was not going to die.



_____________________________

'' Iv played Oskar Schindler, Michael Collins, Rob Roy Mcgregor, even ZEUS for gods sake! No one is going to believe me to be a green grocer! ''