Flatulent_Bob

Posts: 8062
Joined: 30/9/2005

Just heard Danny Fulbrook (Chief Football Writer - Daily Star) has passed away aged only 40.

Very sad news. Although I didn't read his paper I was familiar with him from Skys Sunday Supplement and always thought he put forward interesting stuff.
No details on cause of death as yet, it only broke about 30 mins ago, but rumoured to be cancer.
Obviously thoughts are with his family, RIP Danny.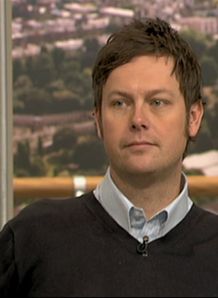 < Message edited by Flatulent_Bob -- 18/6/2012 9:00:16 AM >

_____________________________

I'm your huckleberry...

All the world will be your enemy, Prince of a Thousand enemies. And when they catch you, they will kill you. But first they must catch you; digger, listener, runner, Prince with the swift warning. Be cunning, and full of tricks, and your people will never be destroyed.


Oh my God! They banned Kenny!